Father's Day at William's Den
What do you have planned for Father's Day? There are many ways to celebrate, but they have all one thing in common TIME TOGETHER. Here at William's Den we will be offering you the chance to have fun as a family on Sunday 17th June to enjoy a terrific day out with your family.
Being a father requires a lot of energy but offers just as much joy in return. We are planning a day full of energetic choices. For all the Dad's there will be a Zip Wire Challenge.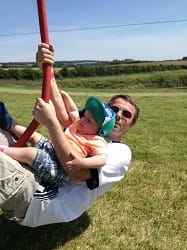 It's also time to give those fabulous Dad's & Grandpas a treat on their special day when they visit William's Den. All fathers will receive a complimentary glass of red' with their food In The Kitchen Table from 11.30am 4pm.
The children will also have an opportunity to create a paperweight My Dad Rocks'. Using their imagination and creative skills, our Experience Team will be on hand to assist to craft a master piece that father's can treasure forever.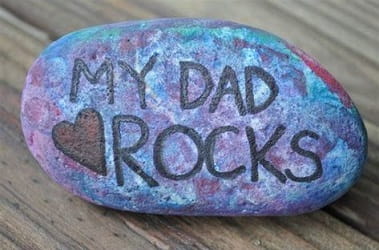 There will also be the chance to leave him a message on the decorated message tree at The Welcome Desk. Adults can also leave messages for their Dads who may not be with them on Fathering Sunday. All we ask is a small contribution as all proceeds will go to the Children's University in Hull.
Hull Children's University encourages 5-14-year old's to try new experiences, develop new interests and acquire new skills. Giving those golden opportunities to raise aspirations, help build their self-esteem, raise confidence and improve resilience. It is William's Den official charity partner for 2018.
Christian Carver, owner of William's Den said, For Father's Day we are offering a family experience for everyone to enjoy on Sunday 17th June. Lots of fun-filled activities where children and parents can play and enjoy this special day together. Make your Dad a paperweight to remember all the fun you've had, and a well-deserved treat when he dines in The Kitchen Table. We love to make a fuss of fathers at William's Den'.