Rural Business Awards Finalists
William's Den are delighted to announce that we have been shortlisted for not one, but TWO categories at the Rural Business Awards 2018! They have been shortlisted for 'Outstanding Rural Diversification Project' and the 'Rural Employee of the Year',
The Rural Business Awards (RBAs) were established in 2014 and are now entering their 4th year. The aim of the awards is to give recognition and acknowledge the breadth and depth of opportunity presented by the Great British countryside.
The thirteen award categories are decided by an independent panel of judges drawn from the rural business sector, official agencies and rural charitable organisations. The prestigious and respected Rural Business Awards continue to develop a strong network and community of rural business owners.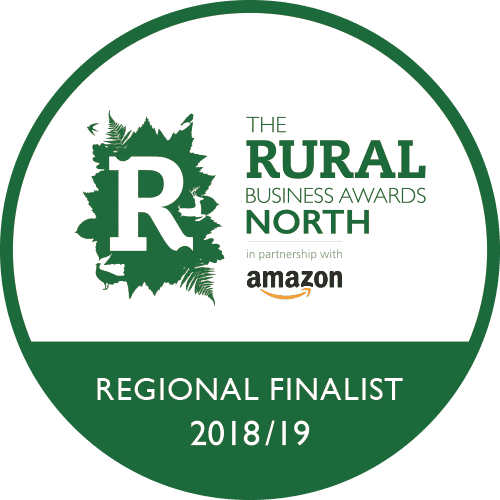 Christian Carver owner of William's Den stated, We researched every aspect of William's Den over several years to ensure we would provide the best day out for families to enjoy together within a natural setting. It continues to be a labour of love for us all at Team William, so we are over the moon to be recognised for all our efforts to provide a celebrated rural business in Yorkshire'.
The competition was fierce, yet William's Den have been selected to be finalists in two categories. The category winners for the North will be announced at the regional awards ceremony on Tuesday 9th October 2018 at the Last Drop Village, Bolton. If they are successful here, they will go forward to the National Final will be held on Thursday 28th February 2019 in Worcestershire.

'We are delighted that Team William have been recognised for Employee of the Year as they are such an effective team of people offering outstanding customer service every day at William's Den that it was impossible to single out just one individual', mentioned Tor Carver. The team' have been instrumental in The Den's success during its opening year, pushing the boundaries of service excellence within the Yorkshire region and all their efforts to represent our values and ethos of providing fun and freedom to play in the great outdoors'.