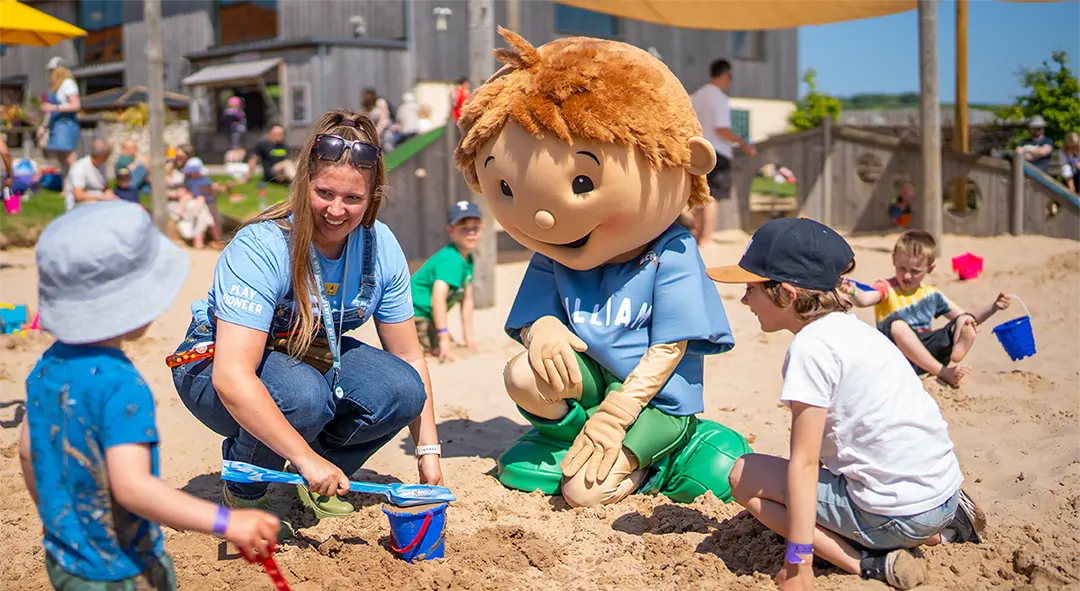 SUMMER HOLIDAY ADVENTURES AT WILLIAM'S DEN
William's Summer Adventures will kick start your Summer Holidays:
- NEW our purpose built half-pipe to scoot, skate, or skateboard
- Race around the meadow with some pedal kart fun
- Challenge our NEW Play Pioneers to a water fight or den build
- Leap across giant hay bales and hide out in a den
- Climb rock stacks, swing on tyres and zoom on the zips
- Build sandcastles and rivers or make a mud pie
- Help William find his lost Tiger with our treaure trail
Meet William our Mascot, you never know where he might appear from!
PLAY FOR THE KIDS & BIG KIDS AT HEART!
With acres of unique indoor and outdoor adventure playscapes for children of all ages and grown-ups too. Plus, woodland trails and delicious homemade food, you'll be sure to make memories that last a lifetime.
Bring the whole family and stay the whole day 10-5pm! Enjoy wide-open spaces, great food and quality family time together where kids can be kids and imaginations can run wild! Make a wild den in the woods, run free across 'mountains & molehills' reach the top of our indoor tree house, paddle in our indoor stream and fly through the air on our zip wires…
HOMEMADE 'REFUELLING' FOR ALL THE FAMILY
Exploring, climbing and playing uses lots of energy! Refuel with delicious and nutritious homemade food.
William's Pizzeria and Coffee Shop offer wonderful home-roasted fresh coffee, our yummy homemade ice cream and stone-baked pizzas from our wood-fired oven, plus a delicious menu of options where all the family and dietary needs are well-catered for!
Keep all the family entertained and tire the kids out after a day of adventure!
WHY NOT STAY A WHILE?
Sleep under the stars and get the family back to nature with a mini break in our family campsite this Summer holiday – and you can bring the dogs!
With over 13 acres of laid back, off-grid natural camping field, finding your own perfect spot is easy – or why not get a group of families and friends together for a cool break away from it all?
- Tranquil site surrounded by countryside
- 52,000 metres of off-grid field
- Good quality toilets, fun hut style showers and an elsan waste point
- Heaps of space for kite flying, games or a kick about
- Exercise area for dogs
Plus, William's Den is just next door, for:
- Homemade food
- Multiple baby change stations
- Fully accessible loos for disabled visitors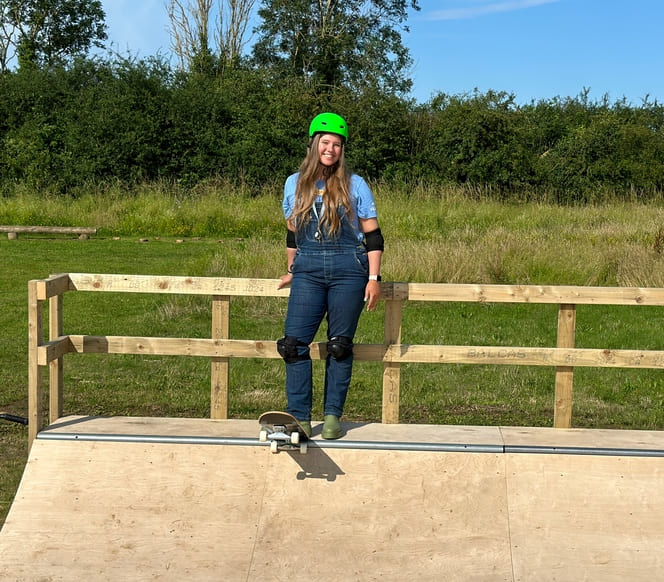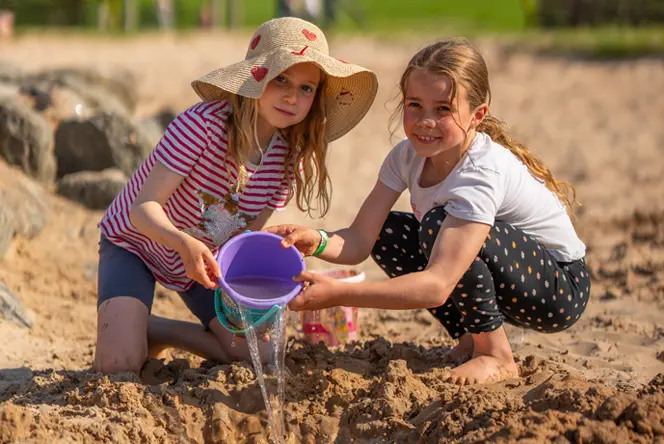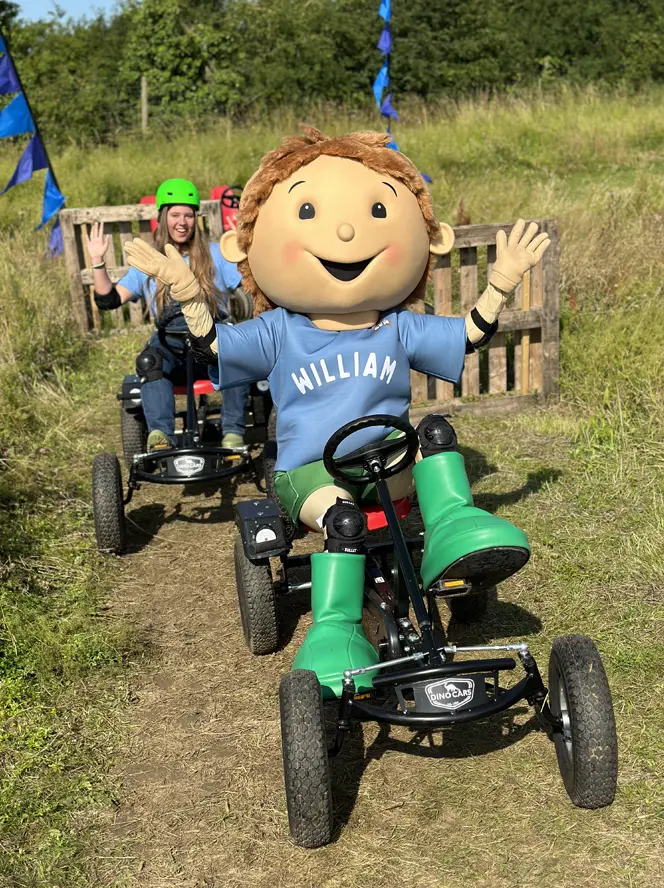 Why not give the gift of play this Summer?