book now for

WILLIAM'S CHRISTMAS EXPERIENCE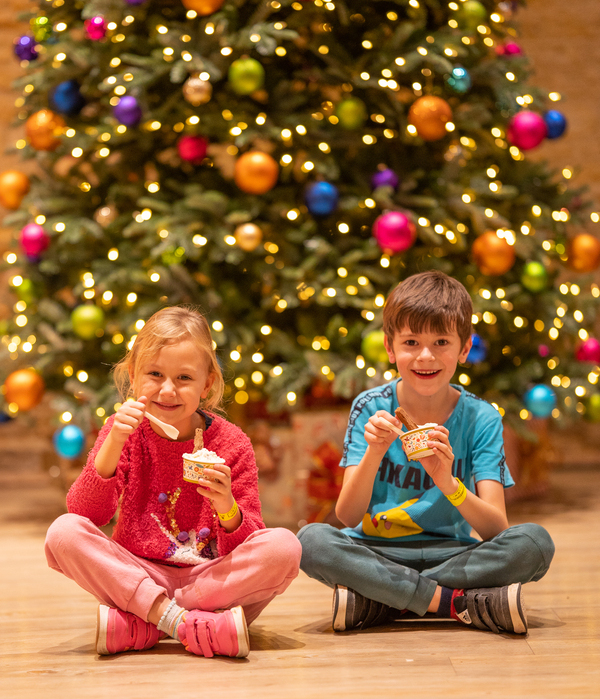 The most magical holiday season is coming
There's something uniquely magical about Christmas at William's Den. Where else can you meet up with family of all ages, get in the festive spirit with a Christmas show, catch up over amazing home-cooked food, let the kids adventure to their heart's content, and make the kind of memories that'll keep you warm this winter.

Watch Father Christmas prepare for the big day in our new play
Decorate a festive gingerbread
Choose your own early present from Father Christmas
Toast marshmallows around our firepit
Step inside a giant snow globe for a picture perfect moment*
Tackle the reindeer quiz trail
Create your own Christmas bauble*
And play all day indoors and out the William's Den way

What's on our Christmas list in 2023?
New for 2023 –
A NEW SHOW STARRING A CERTAIN FATHER CHRISTMAS!
Watch as Father Christmas makes his final preparations for the big day in our brand new Christmas play on December 2-3, 9-10, 16-17 and all the way up to the 23rd and 24th of December. Show times run between 10am and 4.30pm - early booking is recommended to ensure you get your preferred time slot.
DECORATE A FESTIVE GINGERBREAD
Bauble ze Baker is back for 2023 by popular demand! Get creative with edible decorations then gobble it up (or take it away with you if you can wait that long!). The gingerbread tastes amazing - it's all made in-house by our special festive elves, and we even have allergy-free versions, too.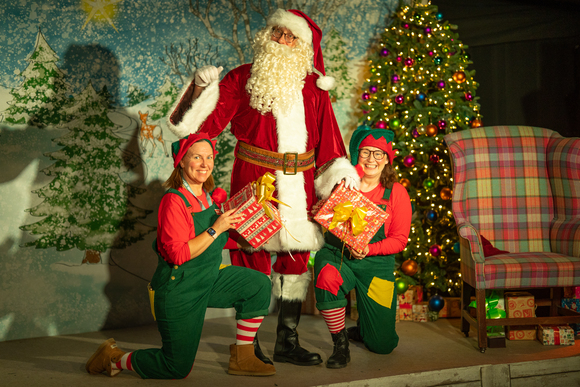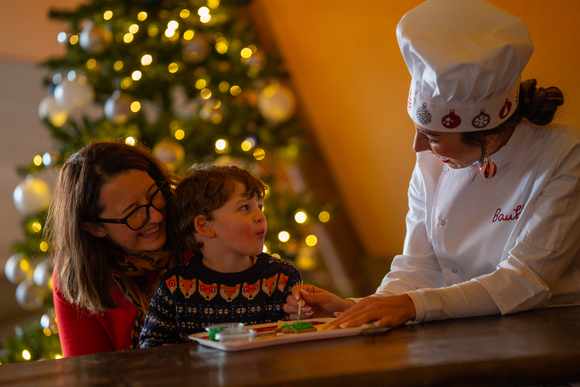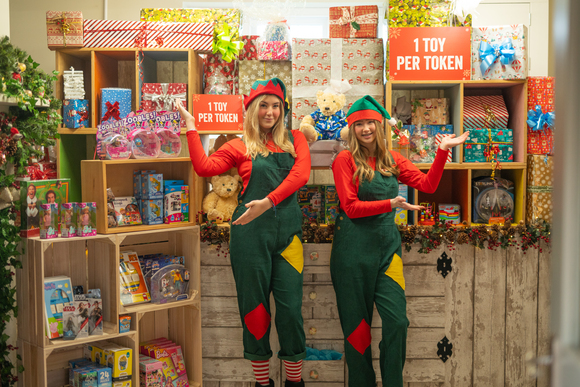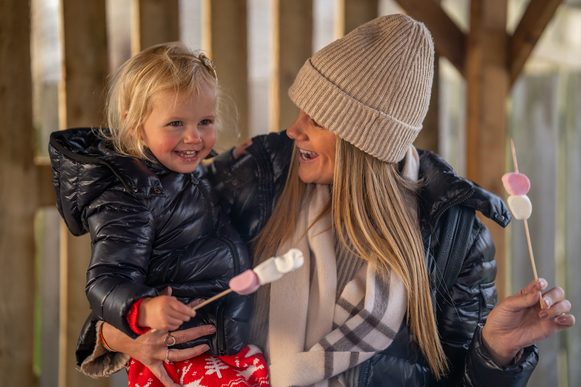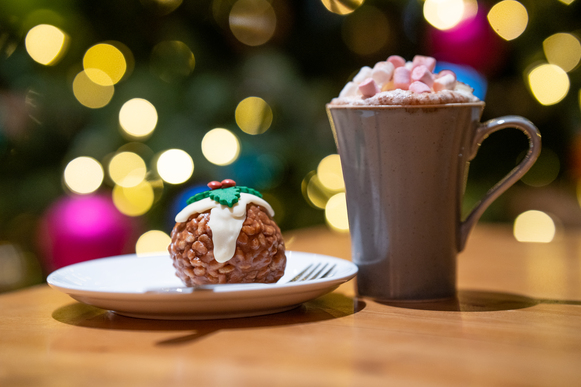 New for 2023 –
GIANT SNOW GLOBE*
Capture the magic of Christmas in a picture perfect moment. Gather up the whole family and step inside our giant snow globe. Matching outfits optional!*
New for 2023 –
CREATE YOUR OWN BAUBLE*
Create a Christmas bauble that will make you smile year after year, every time you get the decorations out. Help the kids make their mark on a special tree decoration and start a collection you can add to as they grow up.*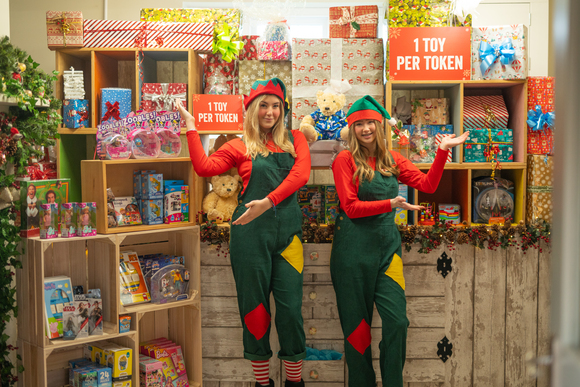 EARLY PRESENTS
Every child that comes to William's Christmas Experience will go home with a toy they've chosen from our super special Christmas toy shop, and a free child's return ticket to play again.
TREAT YOURSELF*
Indulge in some delicious hot chocolate, festive sweet treats and our fabulous woodfired pizza*
GET TOASTING
Get that warm fuzzy feeling as you toast marshmallows around our firepit.
UNLIMITED ACCESS TO INDOOR AND OUTDOOR PLAY
Our amazing indoor playscape – made from natural wood and inspired by the outside world - has webs to climb, musical instruments to play, hidey holes, sand, an indoor stream and a rainmaker so you can spend hours making your own adventures indoors or outdoors.
FIND THE REINDEER
Head outside for our Reindeer quiz trail. Follow the clues and see if you can find them all!
*additional cost applies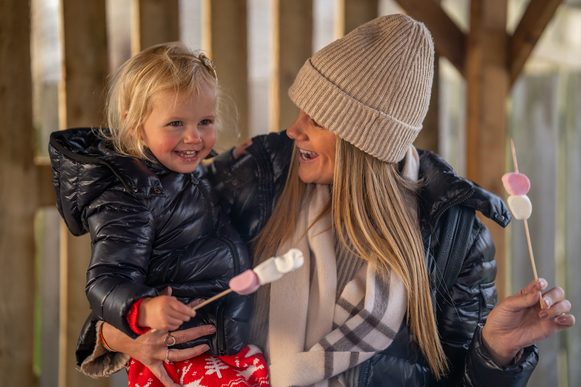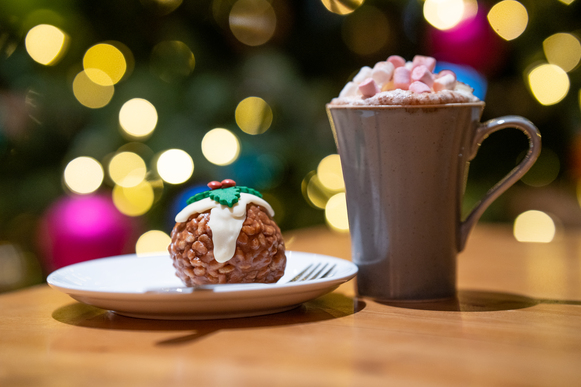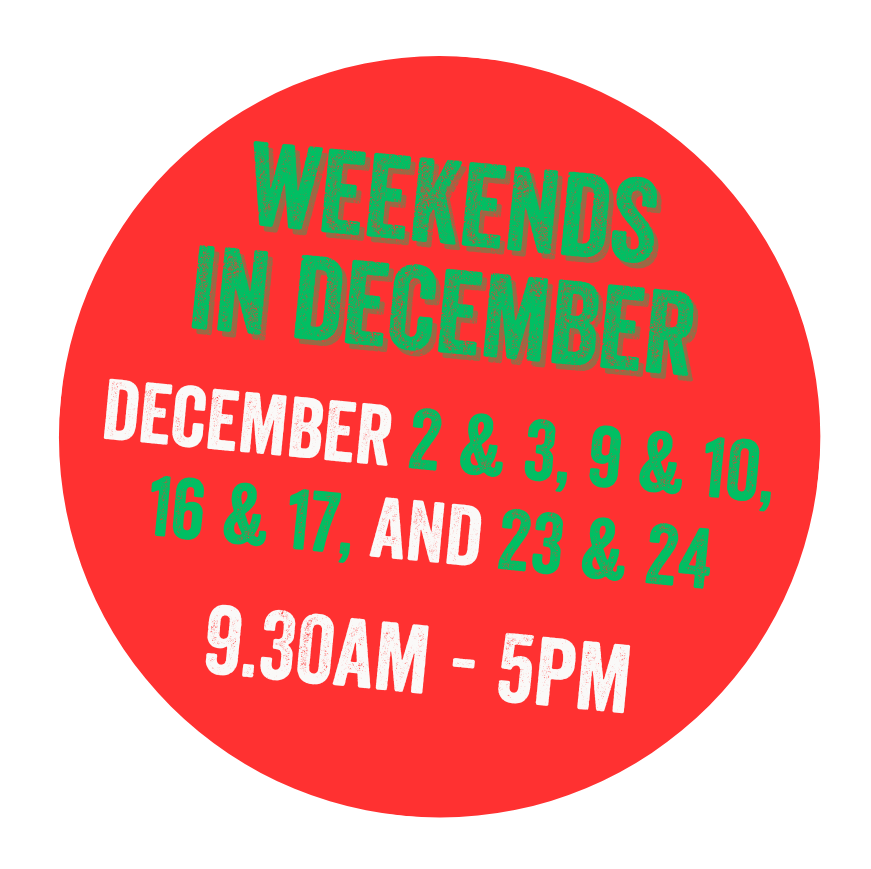 Are you ready to get your name on the list this Christmas? Then click here.