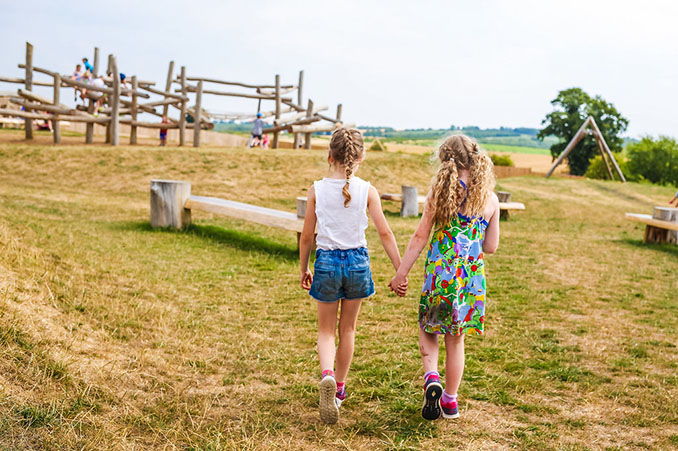 Outdoor Adventures at William's Den
BEGIN YOUR ADVENTURE
Welcome to William's Den, a fantastic destination for outdoor adventures in Yorkshire!
Located in the heart of beautiful Yorkshire, William's Den offers a wide range of exciting outdoor activities that will thrill visitors of all ages.
Whether you're a family looking for an unforgettable day out or an adventure seeker searching for outdoor thrills, William's Den has something for everyone.
So, if you're struggling to choose which outdoor adventure park near me you want to visit – look no further than William's Den!
William's Den offers the best outdoor play in Yorkshire
One of the highlights of William's Den is its extensive outdoor play areas, whatever you personality or preference.
Here, kids can climb, jump, swing, and slide to their heart's content, with our challenging outdoor play activities and adventures expertly designed to push your children's physical and mental capabilities in a safe and exciting way.
At William's Den, our outdoor play options include:
Sand and Water Play
50 metre Zip Wire
Den Building Area
Big and Small Play Structures
Discovery Zones
Balance Logs
Mountains and Molehills
…and space to just run free
Just remember to bring a change of clothes for everyone as the best days at William's Den include messy play with sand, mud and water!
William's Den offers the best outdoor play in Yorkshire
Beyond our play areas, William's Den offers some of the best outdoor activities Yorkshire has to offer.
The park boasts sprawling meadows, perfect for picnicking and leisurely strolls. Families can relax and unwind amidst the picturesque surroundings while enjoying a delicious packed lunch.
And for those seeking a bit more excitement, our Woodland trails are just itching to be explored – as you wander through the trees, keep an eye out for hidden dens and secret hideaways that add an extra element of adventure to your outdoor experience.
What about food? How about the best wood-fired pizzas in Yorkshire?
What to do when you get a little peckish, you ask?
Well, at William's Den, you'll be happy to know that we just LOVE good food, and we believe that all the food and drink we offer your friends and family should only enhance your experience. Using quality ingredients wherever possible, our food and drink establishments, from the William's Pizzeria to The Snack Box, Ice Cream Parlour and Coffee Shop, are designed to showcase the very best of British and Yorkshire produce.
We trust that our menu meets the dietary requirements of everyone in your family but please feel free to discuss individual needs with our front-of-house staff if that is not the case – but we will always aim to accommodate everyone to the best of our ability.
Visit William's Den and experience the best outdoor adventure parks Yorkshire has to offer!
With its vast range of activities, from outdoor play Yorkshire style to thrilling zip lines and high ropes courses, Immerse yourself in nature, challenge yourself, and create lasting memories as you embark on an unforgettable journey with us.
So what are you waiting for? Book your spot at William's Den and experience the best outdoor adventure parks Yorkshire has on offer.
Alternatively, if you have any further questions about our outdoor adventure parks or any other activity/event provided by William's Den such as our indoor playscapes or family camping facilities, then feel free to get in touch with one of our expert team members today.
'We have wide-open spaces and wonderful views at William's Den for children to explore to their heart's content and connect with nature – think Bear Grylls meets Enid Blyton. They can run wild, enjoy water and sand play, climb wooden structures, whizz on zip wires and spend hours building dens from scratch. Perfect family adventures.' Tor Carver
Make magical memories
Let your imagination run wild…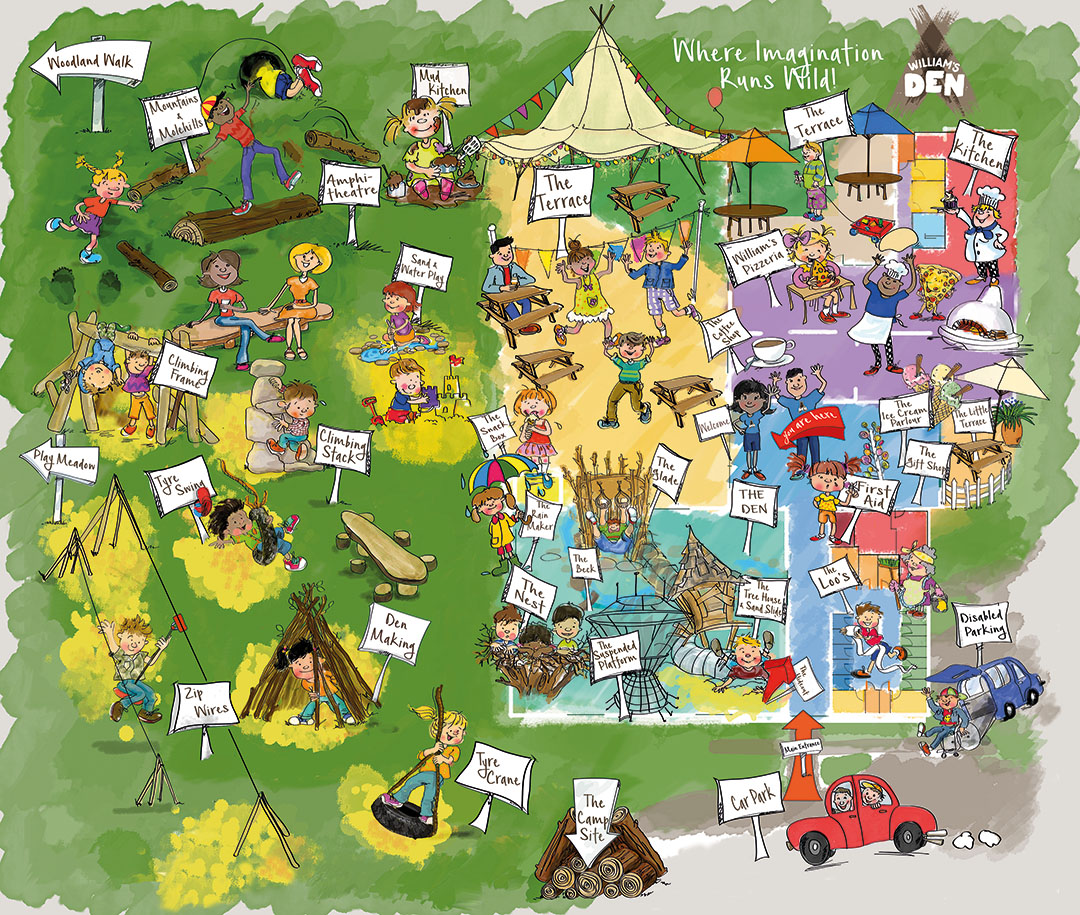 "This is a truly unique experience which allowed us to spend quality time together as a family"
David, Dad