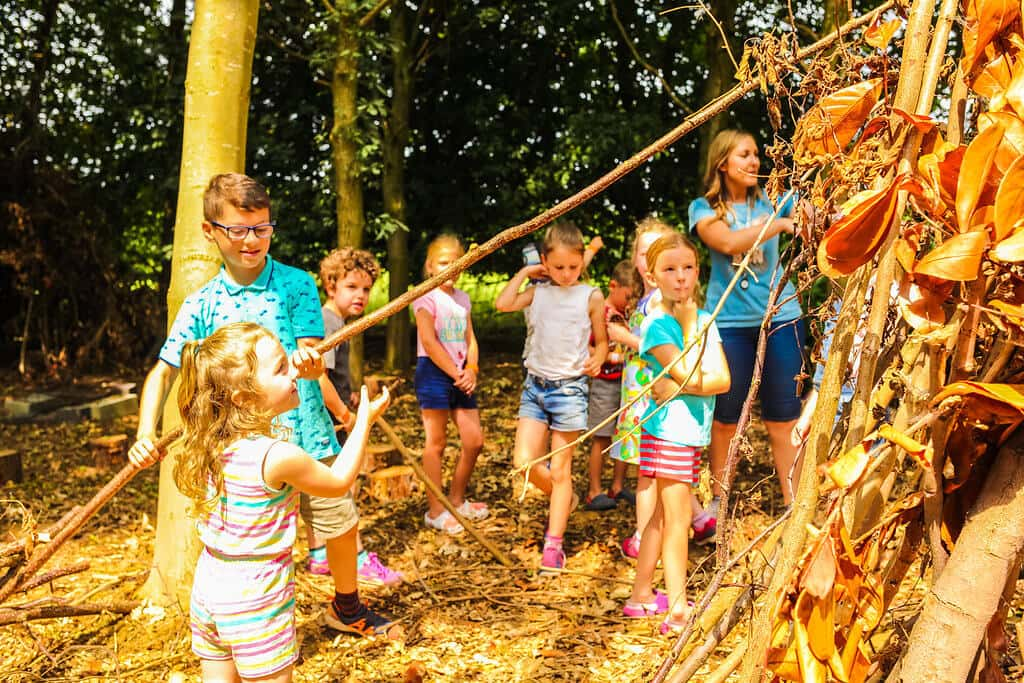 About tickets and booking
Have you a specific Covid-19 FAQ section?
Yes, please click HERE to see our specific Covid-19 FAQ document
What Covid-19 safety measures have you implemented?
What restrictions apply to indoor play?
Indoor play is open. We ask you to follow all current guidance including wearing a face covering indoors for anyone over 11 yrs (unless exempt) and keep a safe 1-2 metre distance from others. Please ensure your children wash hands/sanitise before entering the indoor Den, before & after playing on the equipment. We have fresh air circulation, limited numbers and more cleaning.In the interests of safety, if the current situation changes then we reserve the right to operate session times or a "one in / one out" basis.
Can I book online?
Yes you must book online. We advise that you pre-book in advance to secure your place, particularly at peak times like school holidays and weekends
What happens when I buy a ticket online?
When you buy a ticket online you'll receive an order confirmation email that includes your unique Booking Reference Number and a barcode.
You can then either print this ticket, or use your smart phone to present the bar code at the William's Den information desk, where your ticket will be scanned to permit entry.
If neither of these options are available, you can always make a note of your booking number so we can enter it into our system to find your booking.
Do you issue refunds?
Tickets are only valid on the date for which they were purchased and we regret that refunds cannot be offered in the event of cancellation or non-attendance.
Can I purchase a ticket on the day?
In off peak times Tickets can be purchased at the welcome desk, however, we can't guarantee there will be availability on the day. We advise to book in advance to secure your place to avoid disappointment.
How can I get in contact with you?
For any questions about your booking or your visit please e-mail us at hello@williamsden.co.uk or call 01430 472230
Do you sell season tickets or annual passes?
Sorry our annual passes have been withdrawn. Please follow our social media pages and website for the latest offers.
Do you do birthday parties?
Hosted Birthday Parties are not available at the moment, but many people choose to celebrate their special occasion at the Den and bring a cake with them. We'll update our subscribers when new products go live so it's worth signing up to our website to get the latest updates.To sign up go to the bottom of our home page on our website.
Can we bring a group?
This is dependent on the Government guidance at the time of your visit. If you are a school booking please see our School Tickets on the website or if you are a very large group, please get in touch at hello@williamsden.co.uk
Do you cater for school groups?
We are always delighted to help schools, pre-schools or educational groups to get the most out of their visit. See School Tickets for more details or get on touch at hello@williamsden.co.uk
What is our definition of a carer?
We class a carer as a person over the age of 18 who, without payment (excluding benefits & allowances), provides help and support to an individual who is in receipt of Disability Living Allowance (DLA) or Personal Independence Payment (PIP). The term carer should not be confused with a care worker, foster carer or care assistant, who receives payment for looking after someone.
About your Visit
What should I bring and what should I wear
The play equipment enables children to play at height and be adventurous and is made of natural resources including wood, rocks, sand and water so please bring suitable outdoor clothing, including robust footwear, trainers or wellies, a change of clothes and a towel should children fully partake in the play opportunities and get wet.
Can we buy food and drink at William's Den?
William's Den has a fantastic restaurant called The Kitchen Table, where the wood fired pizzas are not to be missed! We've created a delicious menu to appeal to both children and adults using wholesome ingredients locally sourced where possible. As well as fabulous food and ice cream, the restaurant is fully licensed so grown-ups can enjoy a glass of wine or beer with their meal too.
Visitors to William's Den in holiday time can also enjoy The snack box, which serves barista style coffee, hot drinks, ice creams and yummy snacks for those inside The Den and playing outside.
Can we bring a picnic with us?
Yes – you are more than welcome to bring a picnic to eat outside - for safety, no glass items are permitted. Please note that we don't allow your own food or picnics to be eaten in the The Kitchen Table restaurant or any of the indoor play areas and please, no BBQ's or open fires on William's Den site. For guidance on bbqs for camping please see our camping section
Do you allow dogs into William's Den?
We don't allow dogs unless they are special assistance or guide dogs. If you need to bring a guide dog kindly advise us in advance and ensure the dog has their harness or badge. Please do not leave your dog in cars unattended.
What age is William's Den suitable for?
We think that children between 2-12 years old will get the most out of William's Den adventure play.
Pre-schoolers can also enjoy our play areas, we have lots of sand and water play as well as mud kitchens. The ideal time for little ones is when the bigger kids are at school (Term Times) are perfect for them.
We are a family visitor attraction so always encourage everyone to join in and have the best day ever!
Can we take photographs?
Of course! But please only take photographs of your own group out of respect for everyone else. We would love you to tag us in your photographs on social media @williamsdenplay or hashtag #wdplay where we can share a selection of the most fun pics!
Is parking free of charge?
Parking at William's Den is free of charge, and we have an overflow car park too.
Do you have any baby changing facilities?
We've built William's Den as a family attraction and baby changing is an important part of that! We have several family loos, all of which have a baby changing table.
We also have a "Changes Places" loo with height adjustable changing bench & hoist for older children and adults with disabilities should you need it.
Is William's Den breastfeeding friendly?
You are very welcome to breastfeed your baby whilst you are with us. If you would like a little more privacy, please ask one of our team and we can try to find you a quiet place.
Do grown ups get to join in the fun?
Yes! William's Den is about giving you and your family an invitation to play together.
There's something for everyone at William's Den, and we want the grown ups to enjoy The Den as much as the children.
William's Den is a place where you can make the most of your precious family time together.
It's been created by the nation's top play experts to challenge children and adults to climb, explore and try new things. We actively encourage you to enjoy it with them!
Our experts recognise that play happens everywhere and all the time. Children have a natural instinct for play and if we are feeling sufficiently inspired, we do too!
Whether in 'The Den' or outside, our outdoor adventure play and landscaped area is a great place to join in with the kids. Or you can just relax and take in the stunning views across the Yorkshire Wolds. From here you can enjoy our scrumptious homecooked food with all the facilities you need close by.
Should you not wish to purchase a ticket to enter the indoor and outdoor adventure play areas, we offer free access to other public areas - The Kitchen Table restaurant, The Shop, and our loos.
Please note that adult supervision is mandatory at William's Den. We really want you and your family to enjoy the experience together, however, there's a minimum supervision ratio of one adult to five children, (should all your party not wish to enjoy The Den and the outdoor adventure).
At William's Den, all children must be accompanied by an adult and adults must be accompanied by at least one child too!
About Camping
Explore with the whole family
2 miles of Woodland Trails & Walks
Mud Kitchens for imaginary fun
Sand & Water Play
Den Building
Climbing Adventures
Indoor Adventure Play
Tyre Swings
Play Bale Meadow
15 Acres of Playscape
Great Barista Coffee
Child & Allergen Friendly Menus
Delicious Wood-Fired Pizzas
Home-made Ice Cream
Sweet Treats
Locally-sourced Produce
Vegan & Vegetarian dishes
Fully-Licensed Bar
Fully Accessible Loos - Changing Places Accredited