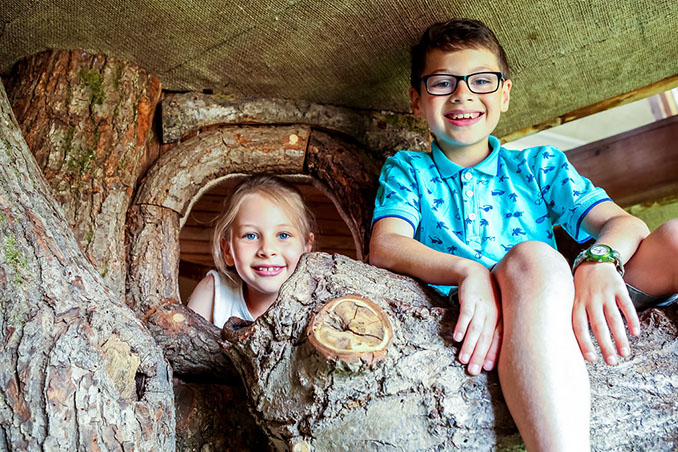 William's Den has been designed so that it is accessible to all…
We have a designated drop-off zone and the disabled parking is located close to the main entrance to William's Den, providing wheelchair friendly access into the building.
All public facilities within the building are accessible comfortably on foot and by wheelchair with level access throughout and ramped access into and out of all public access doors.
The internal and external play area is served by ramps also to ensure all can access some of the play zones.
There are several disabled and ambulant WC facilities available to customers.
We have installed a fully accessible WC - designed by Astor Bannerman - to support visitors with different disabilities. This is located in the main toilets, on the left as you enter the loos. It includes a Ceiling Track Hoist, a Nivano Height Adjustable Changing Table and a Height Adjustable Wash Basin. Our trained staff are on hand to assist with the equipment.
"We don't stop playing because we grow old; we grow old because we stop playing."
George Bernard Shaw