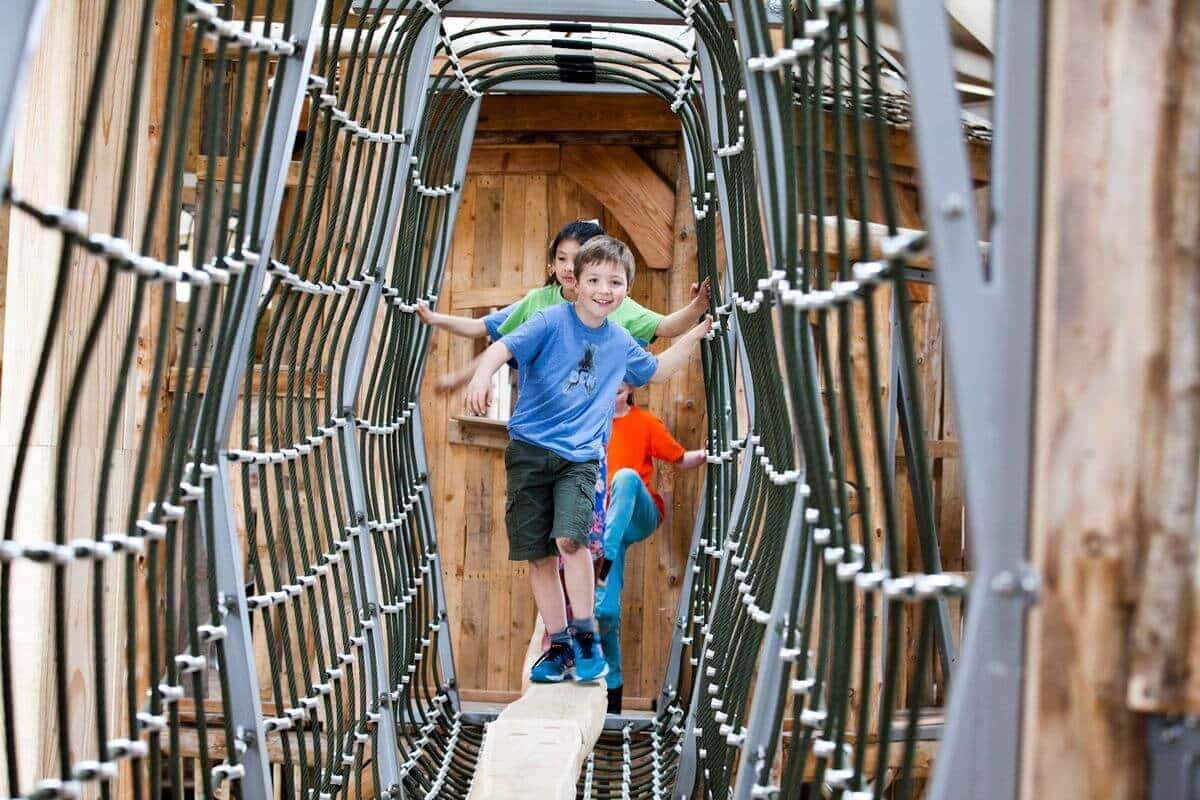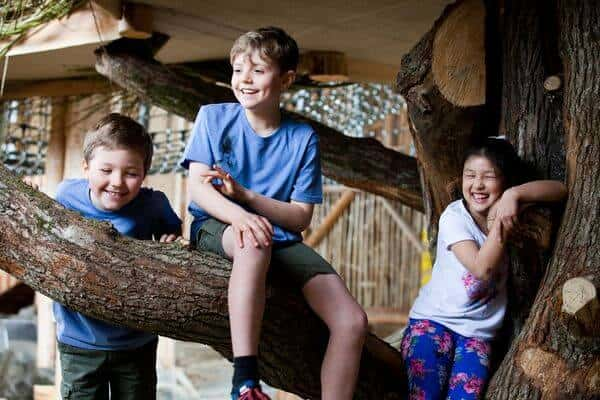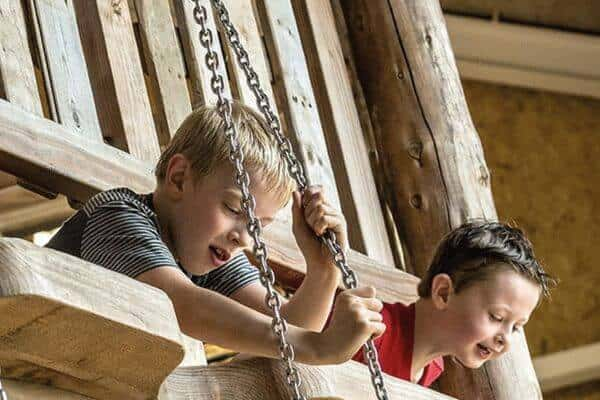 BEGIN YOUR ADVENTURE
Huge outdoor adventure play areas plus an indoor playscape made of trees, rope bridges, sand and streams. A kids dream where imaginations run wild and you can all play together whatever the weather.
The Indoor Den is a unique natural play space housed in a cleverly designed, eco-friendly barn with enormous picture windows and views of the Yorkshire Wolds. It's for toddlers to tweens and grown-ups too.
Your kids can splash around in the Stream or cross stepping stones under the Rainmaker. They can slide into the Sandpit, swing under the Glade, look out from the Tree House, climb the Hollow Tree or play hide and seek in the Eagle's Nest.
You'll be able to watch red kite soaring high in the sky, hares chase across the fields and the Yorkshire Wolds change colour with the seasons from inside The Den.
Talk about connecting to nature, you can't avoid it. If you camp with us, you'll catch the best sunsets ever!
Your kids will love getting messy & wet so remember to bring a change of clothes and a towel too.
DESIGNED FOR PLAY
The Den was created by renowned experts in play & skilled craftsmen who used sustainably sourced materials from our woods on the farm.
Indoor play at William's Den is NOT soft play and has been deliberately designed that way so you and your kids can have even more fun together.
Make magical memories
Toddler Fun at the Den
Enjoy quality time with your younger ones. Term Time weekdays are a haven for the littler ones. Enjoy seeing your child learn through play, helping them to discover new experiences around every corner. Sand and water play, hide and seek in the hollow-tree or make new creations in the mud kitchens. An ideal place for them to develop new skills and enjoy some fun-filled play.
adventure play guide
Check out our Best Adventure Day Guide to make the most of planning your best day ever at William's Den.
Outdoor play
We've added even more to our Adventure Playscape, so you can test your skills on our new mini assault course or have a kick about in our football area, or rustle up a muddy feast in the mud kitchens. There's lots of sand and water play too to keep the kids busy for ages, not forgetting William's favourite pastime - building a wild den!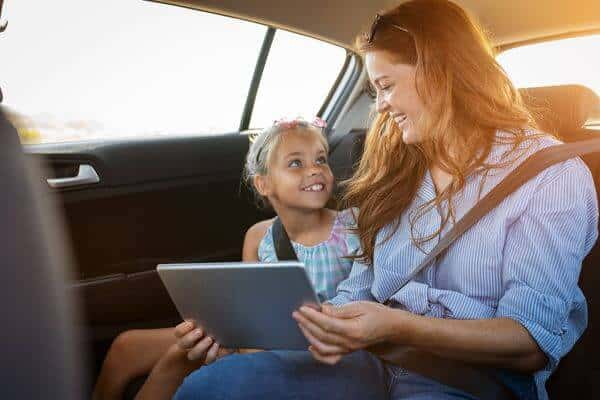 plan your visit
Check out the weather forecast to bring the right gear but not your Sunday best! As there's loads of climbing, crawling, sand and mud so robust clothes are best. Wellies, coats & gloves for rainy days, or hats, sun cream & trainers for the sunny ones. Plus, spare clothes and a towel for the kids.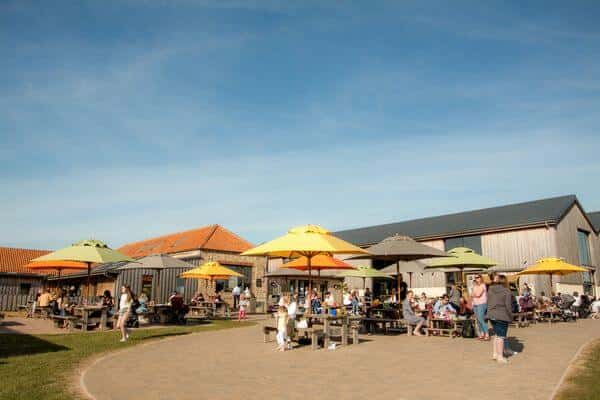 accessibility
We have a designated drop off zone and the disabled parking is located close to the main entrance, providing wheelchair friendly access into the building.
All public facilities within the building are accessible comfortably on foot and by wheelchair with level access throughout and ramped access into and out of all public access doors.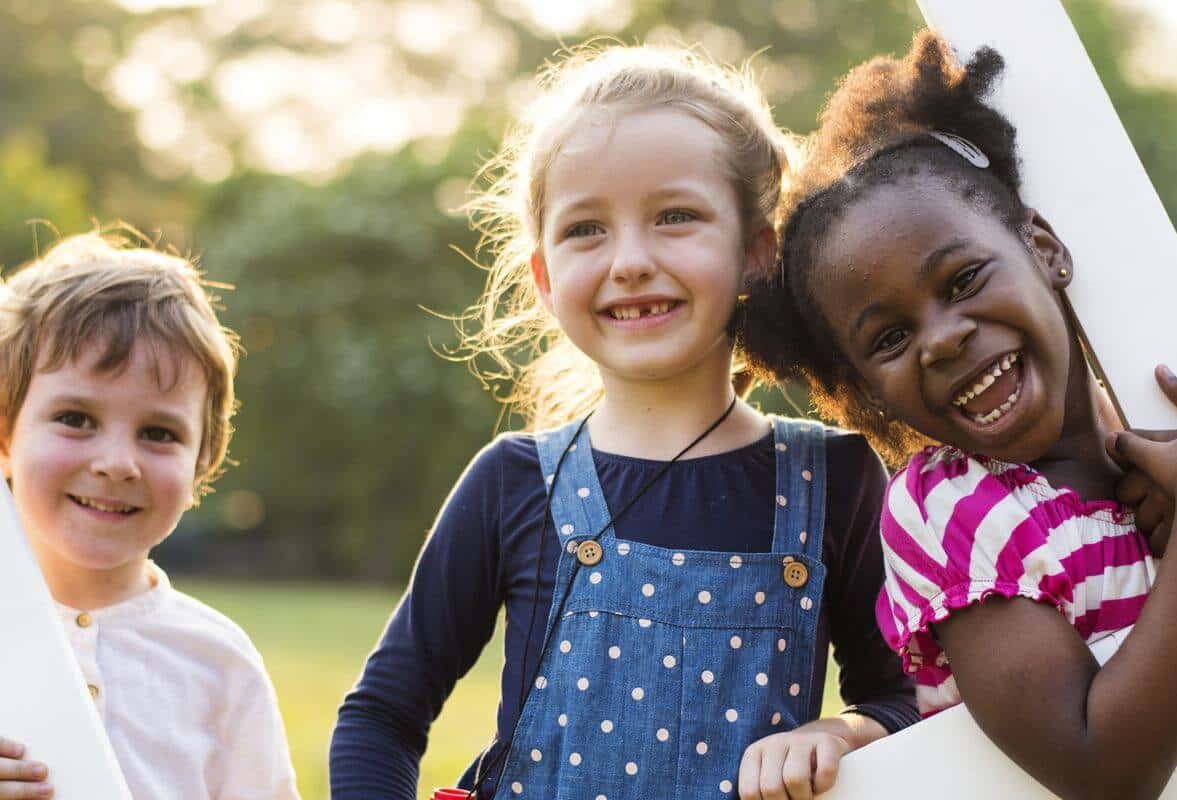 play policy
Please note that adult supervision is mandatory at William's Den. We really want you and your family to enjoy the experience together, however, there's a minimum supervision ratio of one adult to five children, should some of your party not wish to enjoy The Den and the Outdoor Adventure.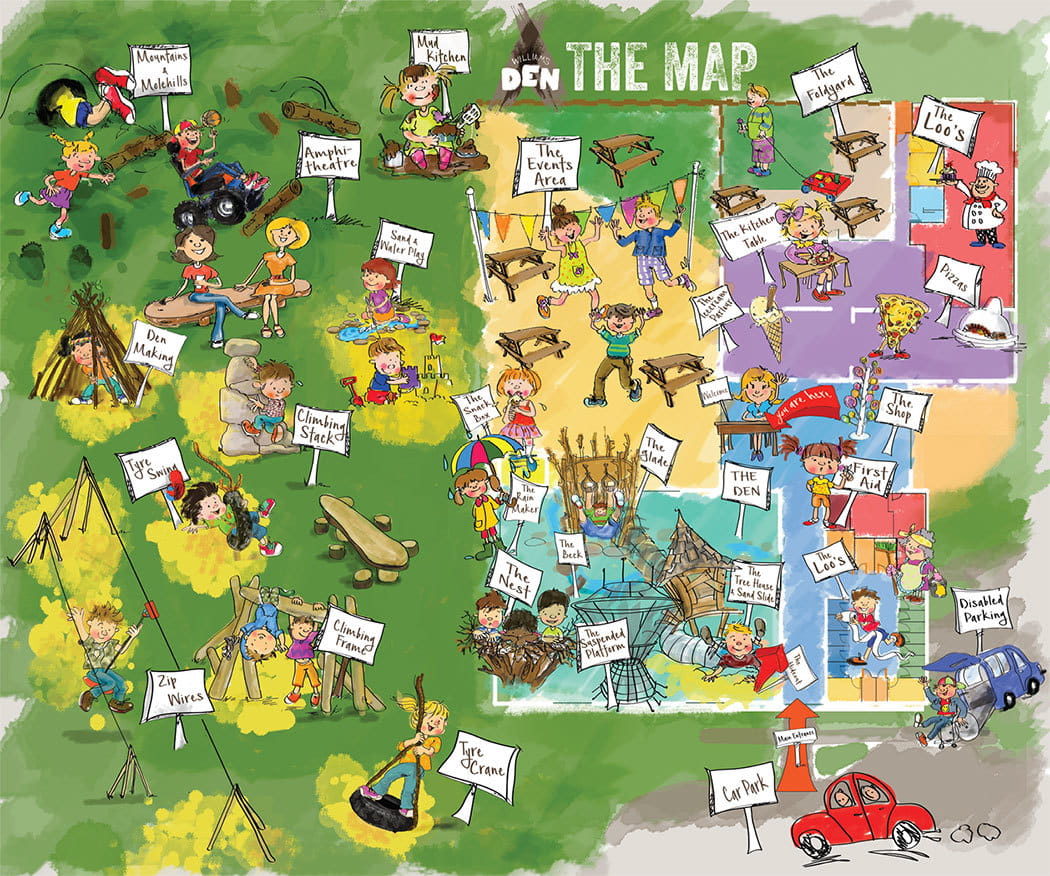 "This is a truly unique experience which allowed us to spend quality time together as a family"
David, Dad