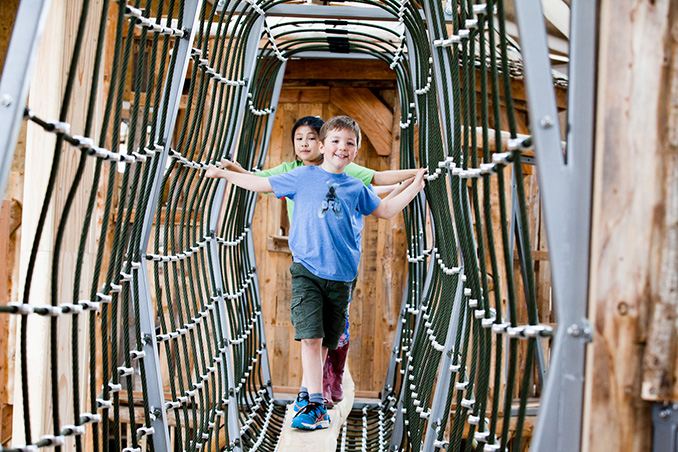 BEGIN YOUR ADVENTURE
The indoor Den is our 'show stopping' indoor playground. It was created by renowned experts in play and built by skilled craftsmen who used sustainably sourced materials from our very own woods.
What is it like, well, it's hard to put into words but we'll give it a go. He's a a few of our favourite parts:
A huge six-metre high Ancient Oak linking to a tree house, which incorporates swings, balancing pole branches, bridges and a three-metre slide into a sandpit below
A cascading stream, pool and rainmaker to stimulate a rain shower. We love seeing kids get their shoes and socks off to have a paddle in the stream
The Forest Glade and Eagles Rest – a perfect place for hide and seek
The Space was designed so that adults and children can play together. Supervision is required and adults are actively encouraged to put their phones away and participate.
Make magical memories
Let your imagination run wild…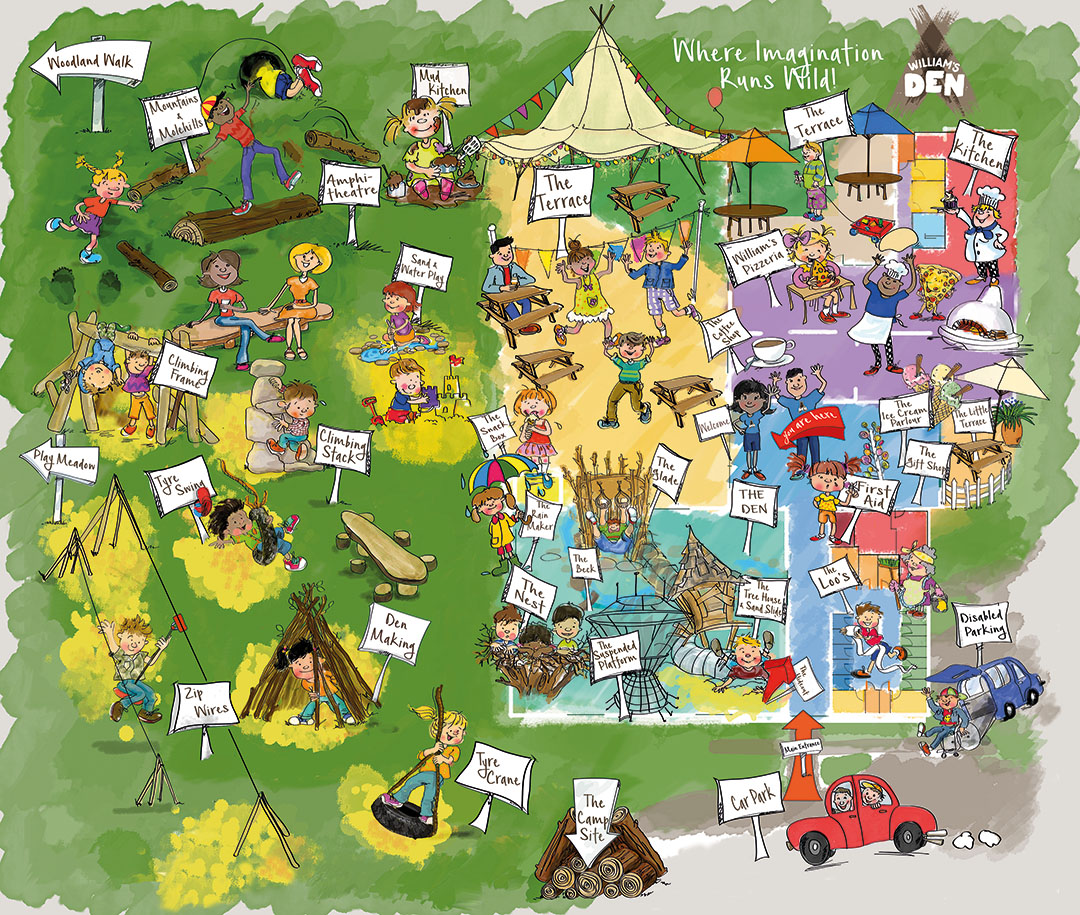 "This is a truly unique experience which allowed us to spend quality time together as a family"
David, Dad