WILLIAM'S SPOOKY ADVENTURES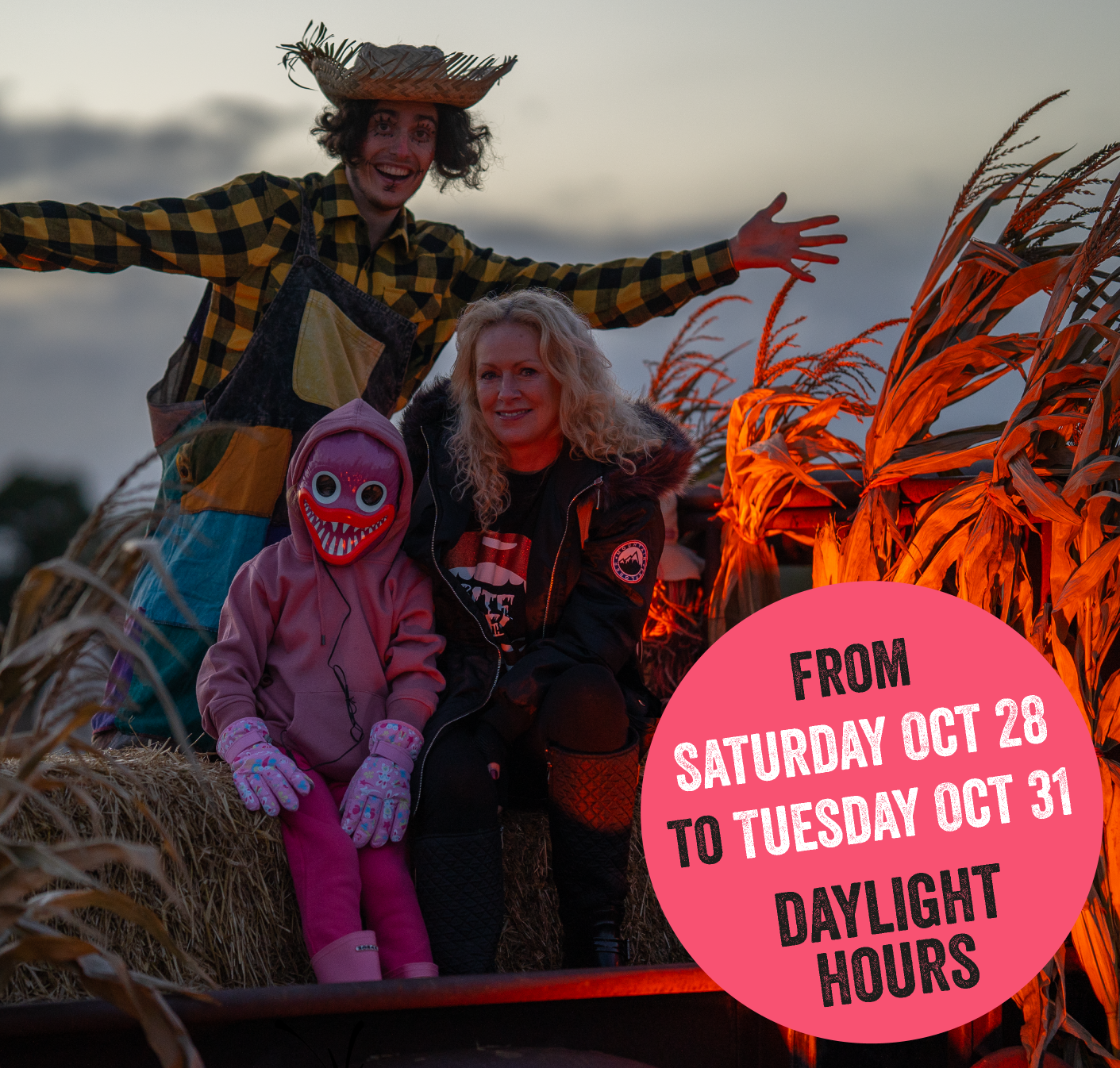 Thank you for joining us for 2023 Spooky Adventures, we look forward to next years event!
Explore East Yorkshire's only immersive interactive trick-or-treat street
Bring your most chilling moves to the Monster Mash Disco dancefloor
Try not to lose your head in a round of scarecrow golf
Help Priscilla the Wise track down her lost spell book
Decorate your own Sweet Apple treat*
Pick up a pumpkin to take the magic home with you*
And play all day indoors and out the William's Den way
Will your Halloween costume be as spooky as William's?

New for 2023 –
the safest spooky trick or treat experience in East Yorkshire!
Head on over to Denstick Street, our purpose-built trick-or-treat street, and meet the colourful characters who live behind the wooden doors. Some will have sweets or other treats, and others might just end up with a trick – but it's the trick or treaters who will get to decide who deserves which! This is trick or treating without traffic worries or having to weigh up which houses it's polite to visit – and will run all day every day from October 28 to October 31 during daylight hours.
THE MONSTER MASH DISCO
Wellies, check; trick or treat bag, check; Halloween costume, check; dancing shoes…?! A day at William's Spooky Adventures wouldn't be complete without a chance to hit the dancefloor and get ready for a dance off like no other! There'll be fun for all ages (yes, even you, granddad and aunty Maureen) and there'll be multiple discos running across the day so get ready to boogie!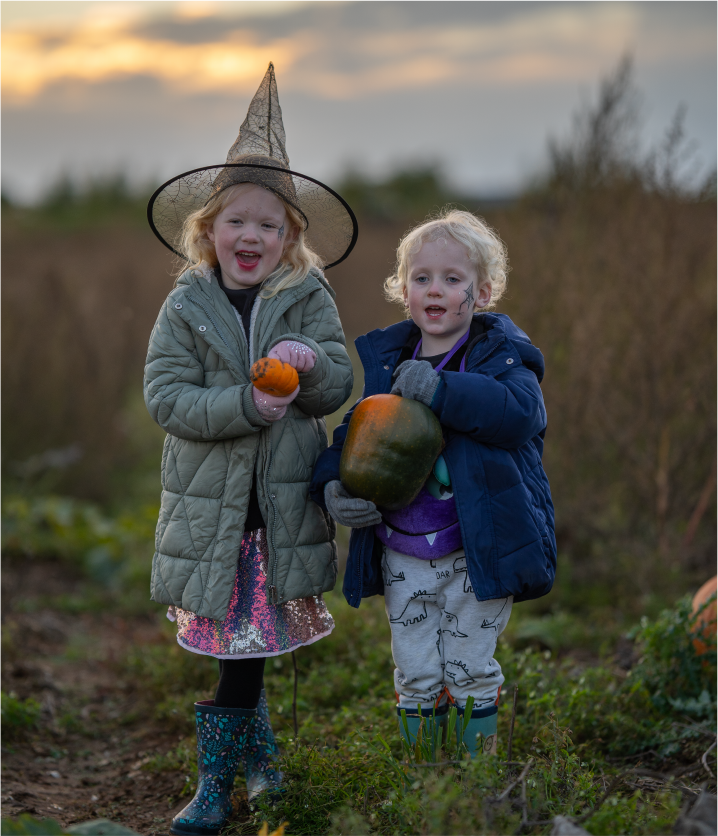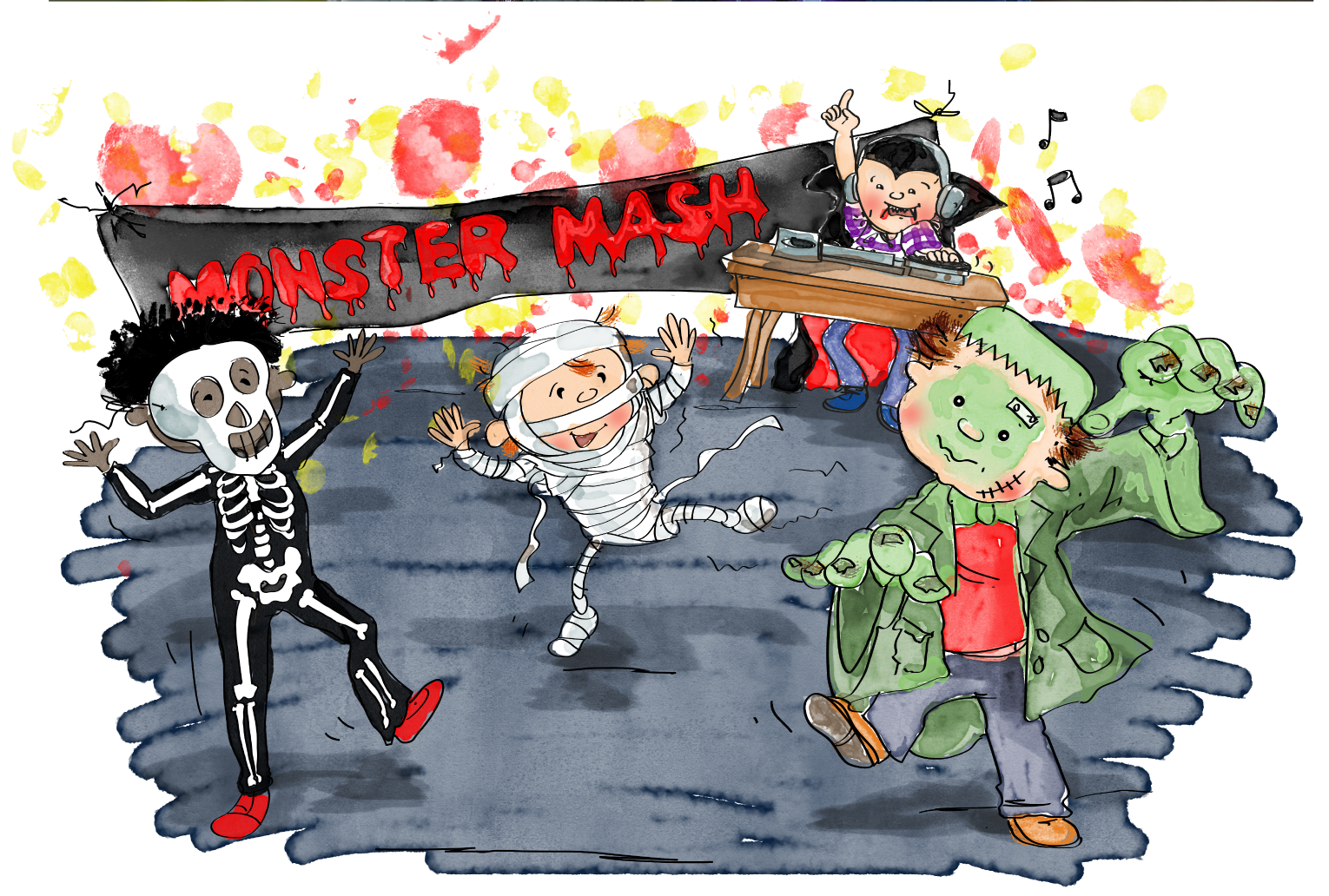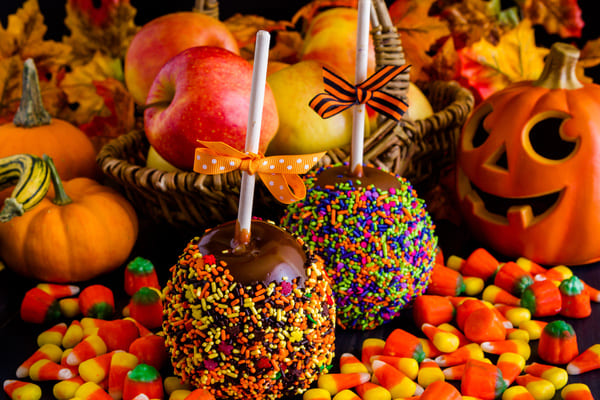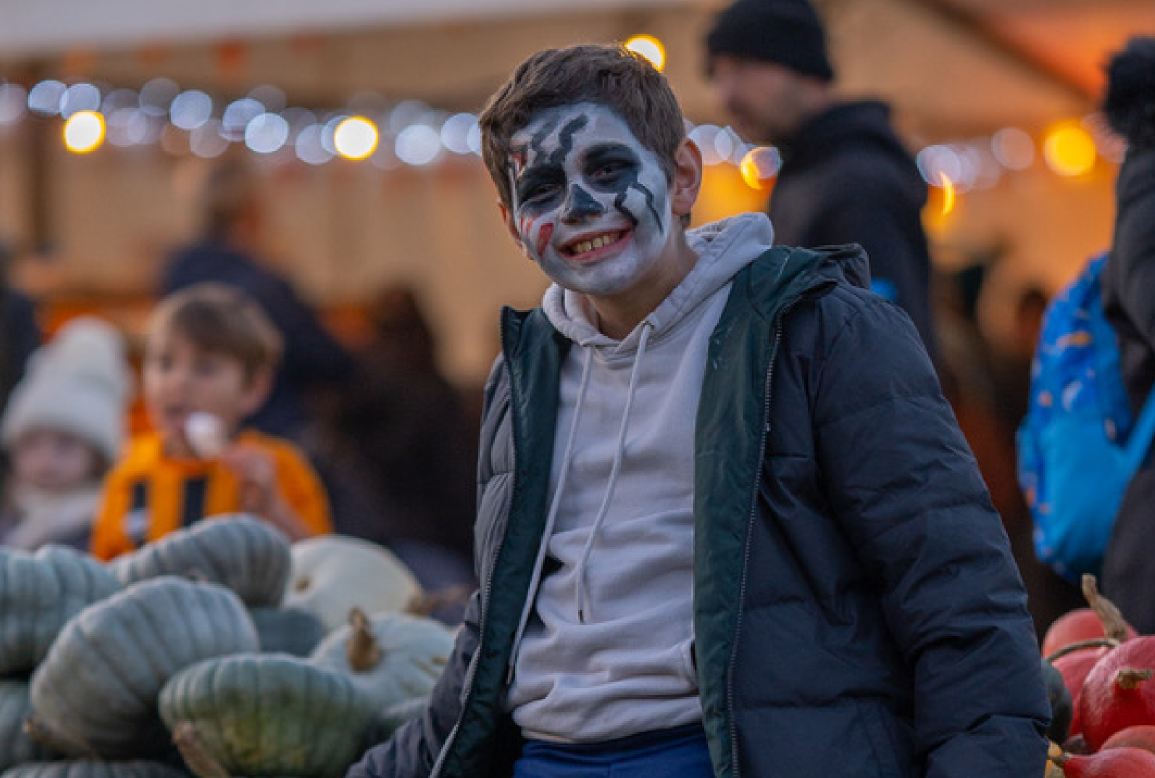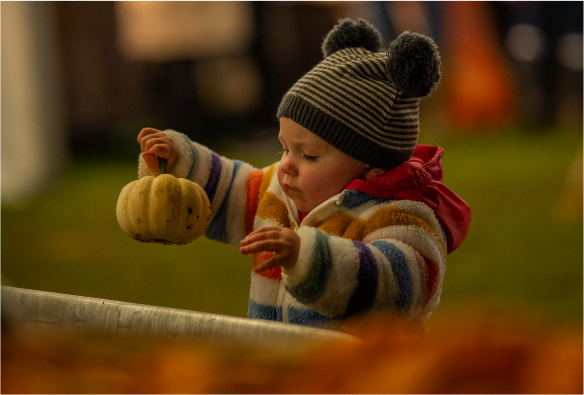 SCARECROW GOLF
Whether you're 4 or 84, our scarecrow golf is fun for everyone. Think mini golf plus a special Halloween-themed twist with pumpkins aplenty, fun photo ops and something different to try. The course is designed for all ages and abilities…and runs throughout the day.
THE LOST SPELL BOOK TRAIL
Priscilla the Wise is getting ready to celebrate Halloween with an array of magical treats – but she's misplaced her spell book somewhere! Will you help her find her book and pick up the missing ingredients so she can make her recipes as planned? This is a treasure trail and a scavenger hunt all rolled into one.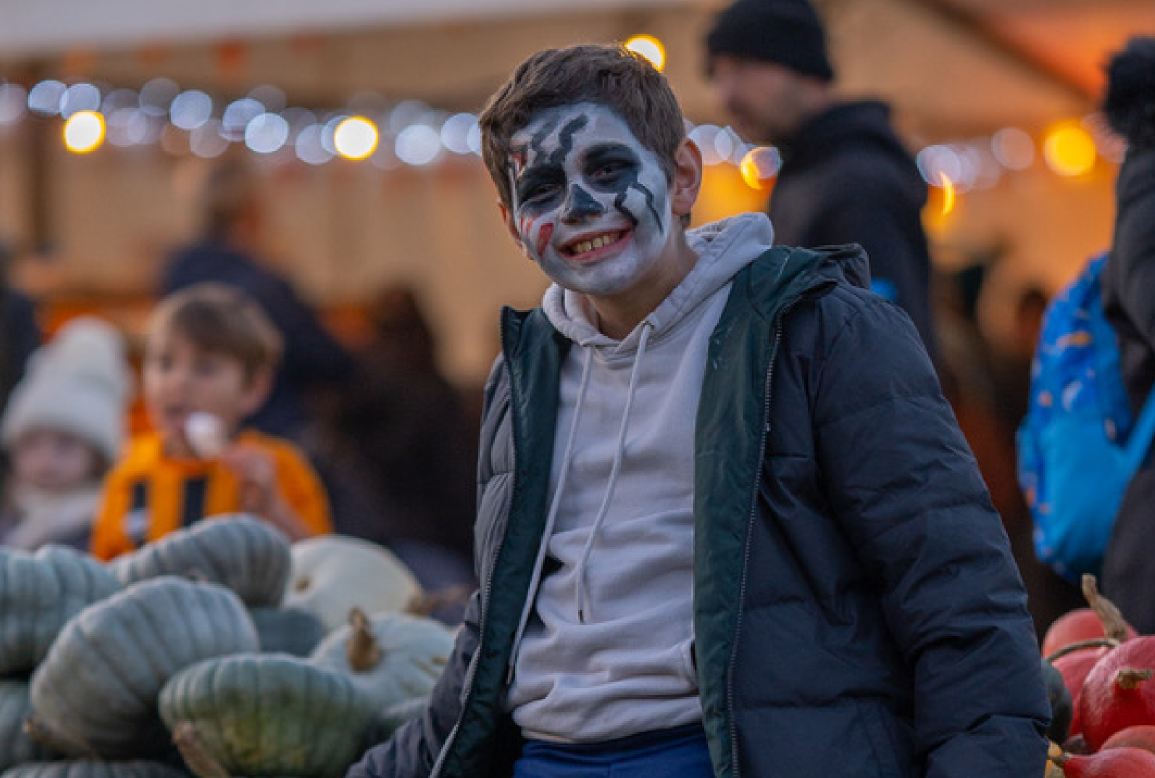 SWEET APPLE STATION*
Upgrade your Spooky Adventure with a trip to our sweet apple station. Grab an apple, add a stick, then top it up with as many sweet goodies as you can. You can eat it straightaway – or take it home if you can resist the temptation!
PICK UP A PUMPKIN*
If your Halloween won't be complete without a pumpkin to take home and carve then you can select one from our mini pumpkin patch to purchase before you go. We can't promise it'll be as muddy as your typical pumpkin patch but we'll definitely have the pumpkins.
UNLIMITED ACCESS TO INDOOR AND OUTDOOR PLAY
Our amazing indoor playscape – made from natural wood and inspired by the outside world - has webs to climb, musical instruments to play, hidey holes, sand, an indoor stream and a rainmaker so you can spend hours making your own adventures indoors or outdoors..
*additional cost applies