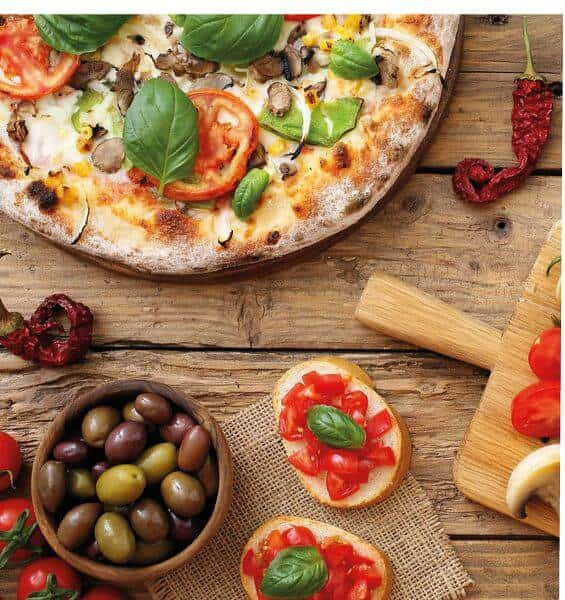 At William's Den, we love good food and we believe that the food and drink we offer you and your family, is an essential part of your experience!
Growing up on a dairy farm, baking was at the heart of family life. With my Grandmothers to guide me, I soon learned to to cook from scratch. We'd make bread and brandy snaps, gingerbread and custard tarts and I've never forgotten making Yorkshire Puddings, with real onion gravy, for my family for the first time.
The Head Chef and I have worked very closely to create dishes for you and your family that are nutritious and delicious, using quality ingredients and wherever possible, showcase the very best of Yorkshire and British produce.
So, if you're looking for a treat or something more nutritious and sustaining, our menu reflects the wholesome and honest food we grew up with.
Welcome to William's Pizzeria & Coffee Shop!
Tor Carver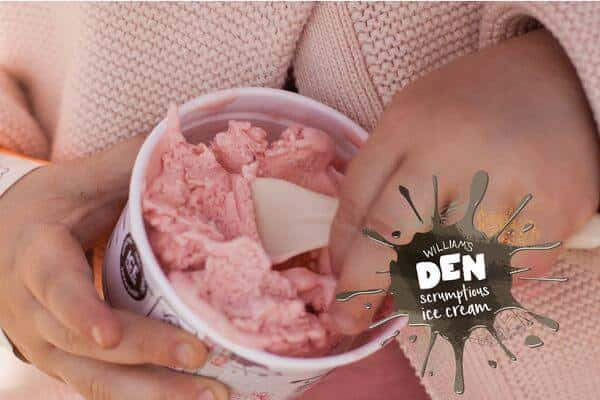 william's Ice cream
Did you know that our scrumptious dairy ice cream is freshly made by a dedicated team in our very own parlour? Our milk and cream are produced by 200 Fresian cows not far away on the St Quintin's farm in East Yorkshire. We have also perfected a new vegan range too. Bet you can't resist trying one in a cone, tub or sundae.
William's Pizzeria
We're so passionate about our pizzas. We roll & hand stretch the dough before topping the bases with the very best of Yorkshire & British produce and finally bake them off in our wood-fired oven at 300 degrees. Don't miss William's Pizza Nights every Saturday 5-8pm. Pop along for one of our famous wood-fired pizzas at William's Pizzeria & Coffee Shop or grab one to take away.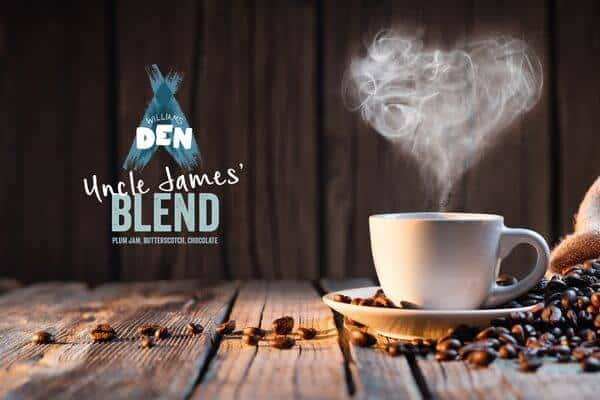 uncle james' coffee
We know you'll agree good coffee is very important. So our very own Uncle James, who is an expert in the coffee trade and has created our own William's Den blend of coffee just for you.If you get a taste for our speciality coffee you can always buy some to take home, Uncle James won't mind.
the restaurant
Watch our chefs prepare and cook your favourite pizzas in our wood-fired oven at the north end of the barn. Or choose Chef's specials including a bountiful Burger Stack to a fantastic Yorkshire Pudding Wrap made from locally sourced beef.
the fold yard
This outdoor space is the perfect place to sit, soak up some winter sun and chat with friends while your toddlers play safely close by, we've also got a giant chalk board for budding artists too.
THE SNACK BOX
This is where you can grab some sweet treats and snacks. Ideal to keep the kids energised and happy. Opening times may vary due to the season. Our own blend 'Uncle James' Barista coffee, Yorkshire Tea and a variety of soft drinks, beer & light snacks available.
FOR BABIES
We know how important good baby changing facilities are for families, so there's plenty of baby changing loos. All washroom facilities are touch-free sensor-operated for added hygiene. If you need to warm up milk or baby food, please ask one of our team, they're always happy to help. We've also got plenty of high chairs for your toddler's comfort too.
Allergies & Special Dietary Requirements
We trust that our menu meets the dietary requirements of everyone in your family but please feel free to discuss individual needs with our front-of-house staff if that is not the case. We aim to accommodate everyone to the best of our ability.
COVID-SAFE
We are Good to Go
For your reassurance we continue to follow our Covid secure measures with processes in place to maintain cleanliness. We are also face cover friendly.
"Pizza is amazing and worth the trip alone!"
George & Kerri
"The food I thought was brilliant and as for the ice cream...Well this was just to die for!"
Rebecca, Mum