william's halloween nights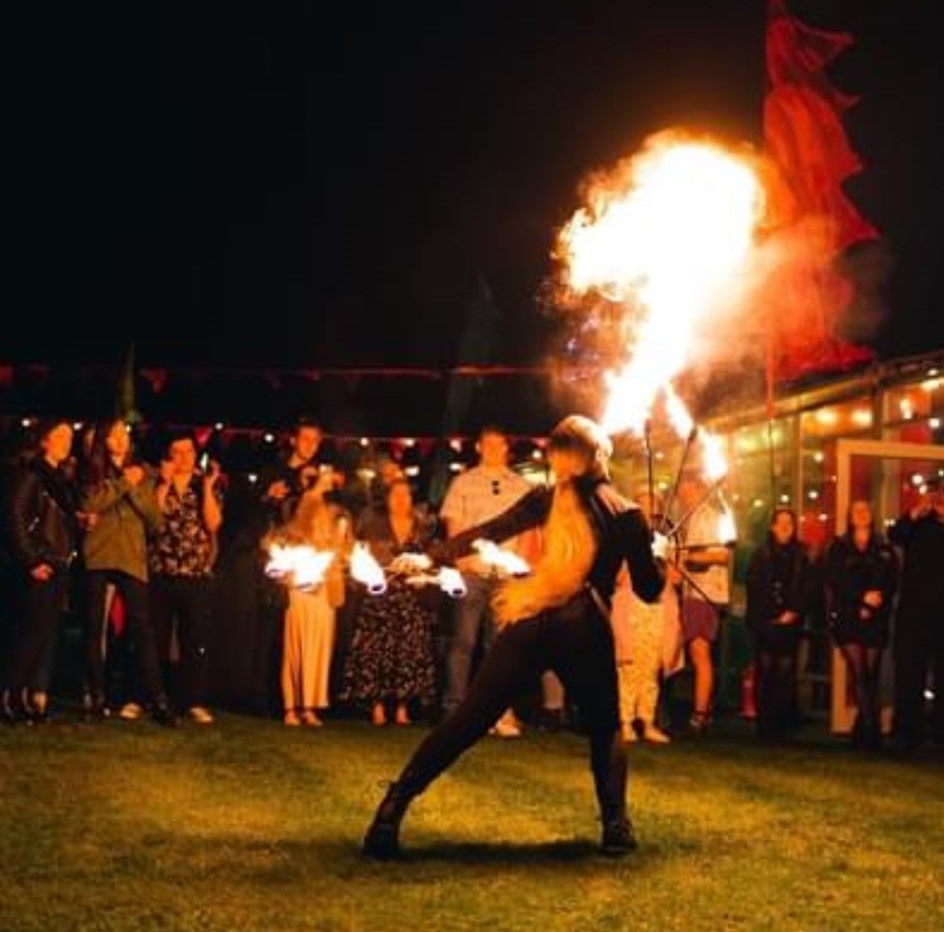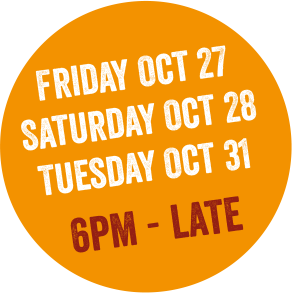 Thank you for joining us for 2023 Halloween Nights, we look forward to next years event!
It's time to dust off your favourite spooktacular costumes and get ready for a night to remember because we've got a spooky special lined up for you. From a Scooby-Doo style mystery to resolve on our Trick or Treat Street, magic and awe from Wonderville, and glow-in-the-dark scarecrow golf, to live performers stalking the site, old school sideshow games, DJ sets, amazing food and drink, and pumpkin picking by torchlight.

This is not your usual William's Den visit. The focus will be on spooks not scares, and the indoor Den and outdoor play equipment will be unavailable for safety reasons (to make sure no-one goes bump in the night!). There's no minimum age to come along, but we think that children older than 6 years old will enjoy it better than younger ones – and older kids and grown-ups especially. If you have youngsters who love the idea of trick or treating and getting energy out in the play areas, William's Spooky Adventures - our daytime event - will be perfect.
Who Den It?
Things get a little… darker at William's Den after 6pm. You might even call it a North Cave Nightmare on Trick or Treat Street. Someone has gone missing… and someone on the Street knows more than they're admitting to. Your job is to find out who's telling the truth, who has a cast-iron cauldron of an alibi, and Who Den It. This is an immersive promenade theatre experience that'll keep you guessing until the news conference reveals all at the end of the night. Will you solve the mystery before the detectives do? There's only one way to find out…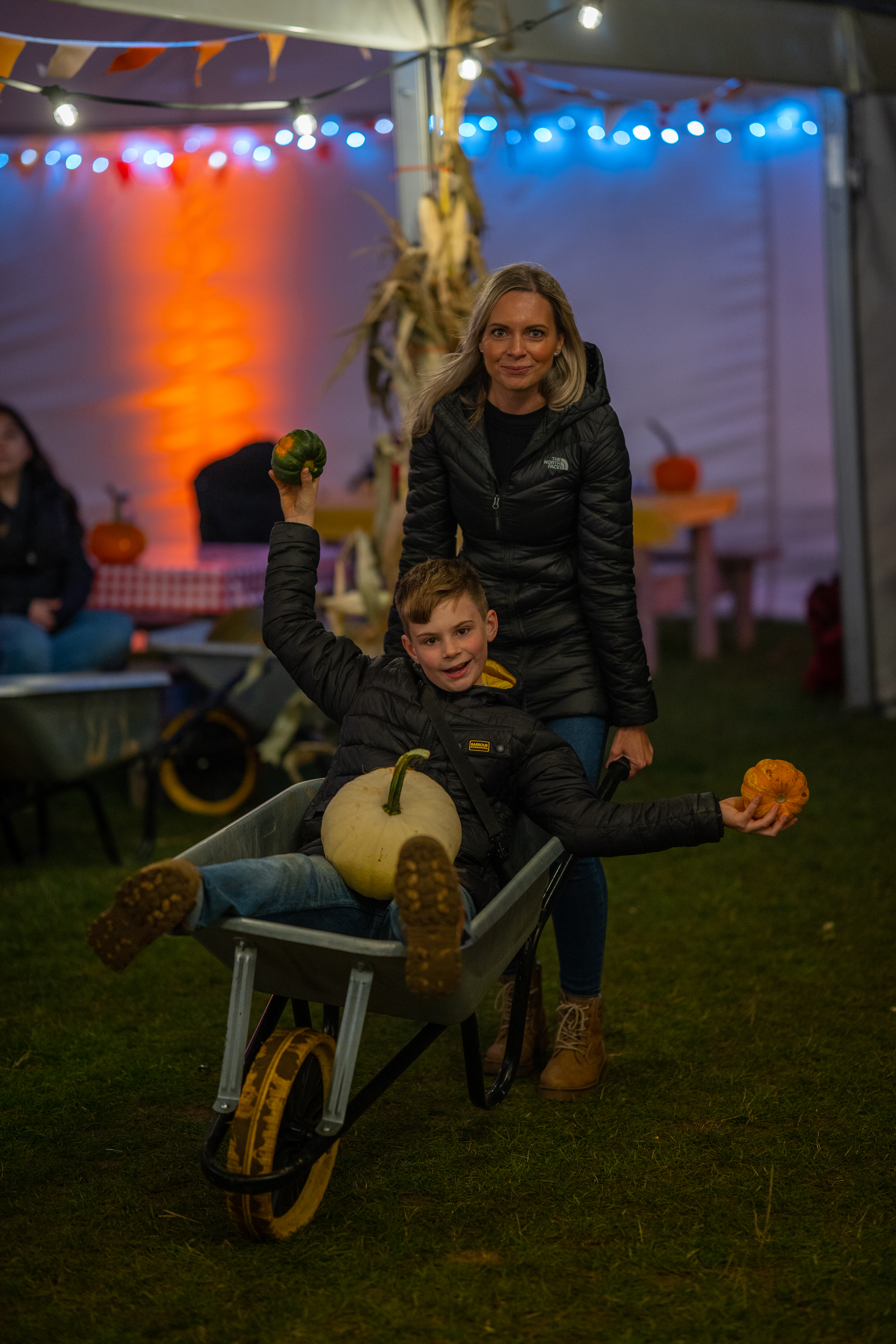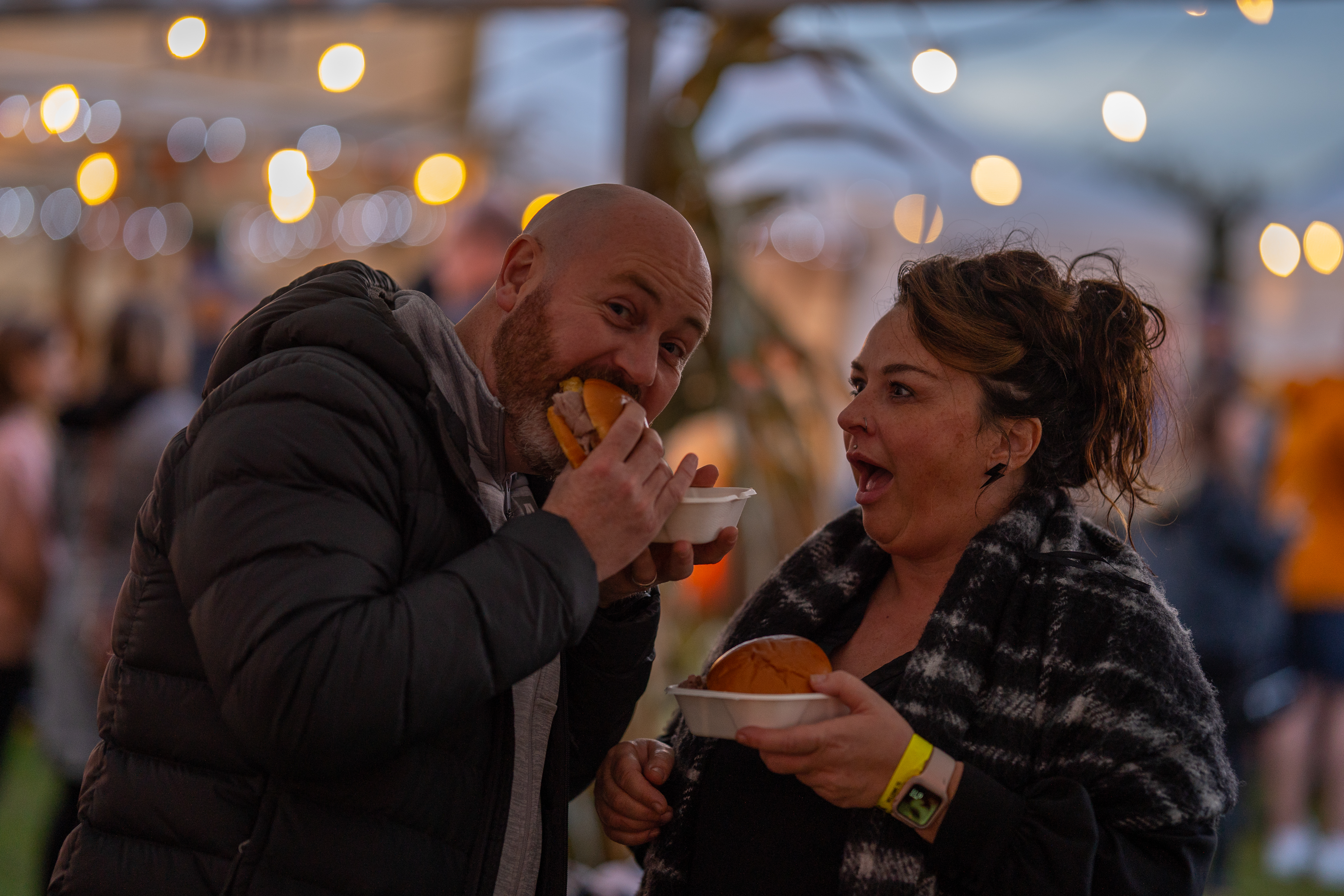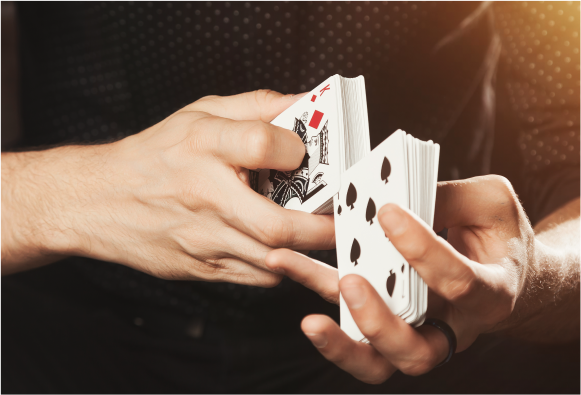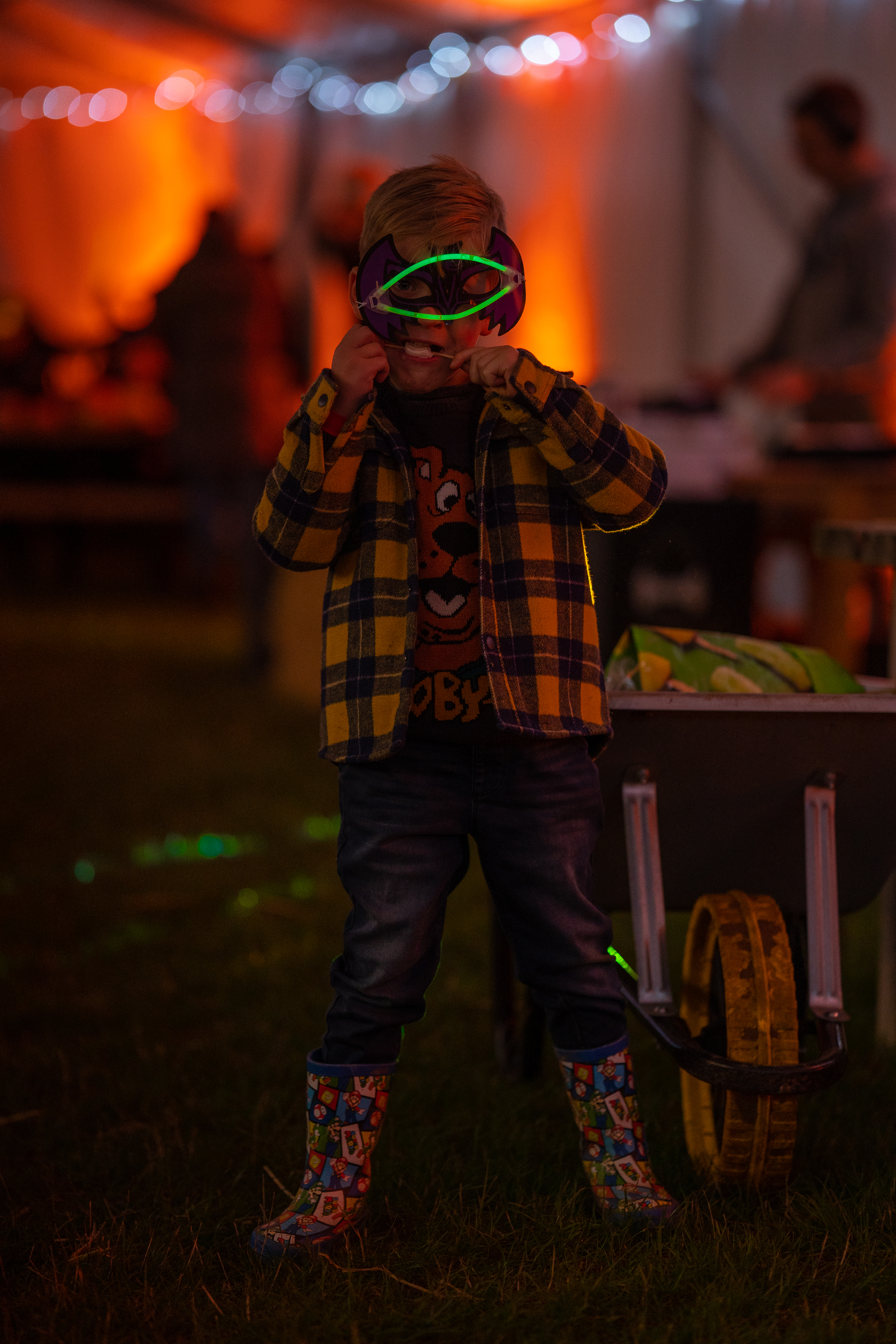 WITNESS THE WONDER OF MAGIC
You won't believe your eyes. Be prepared to be amazed, amused and awed with our magic show from a very special Magic Circle magician.
GLOW-IN-THE-DARK SCARECROW GOLF
Whether you're 4 or 84, our scarecrow golf is fun for everyone. And by night, it gets a little… darker. Think mini golf with glow-in-the-dark balls plus a special Halloween-themed twist with pumpkins aplenty and fun photo ops. The course is designed for all ages and abilities. Have a go at any time during your visit.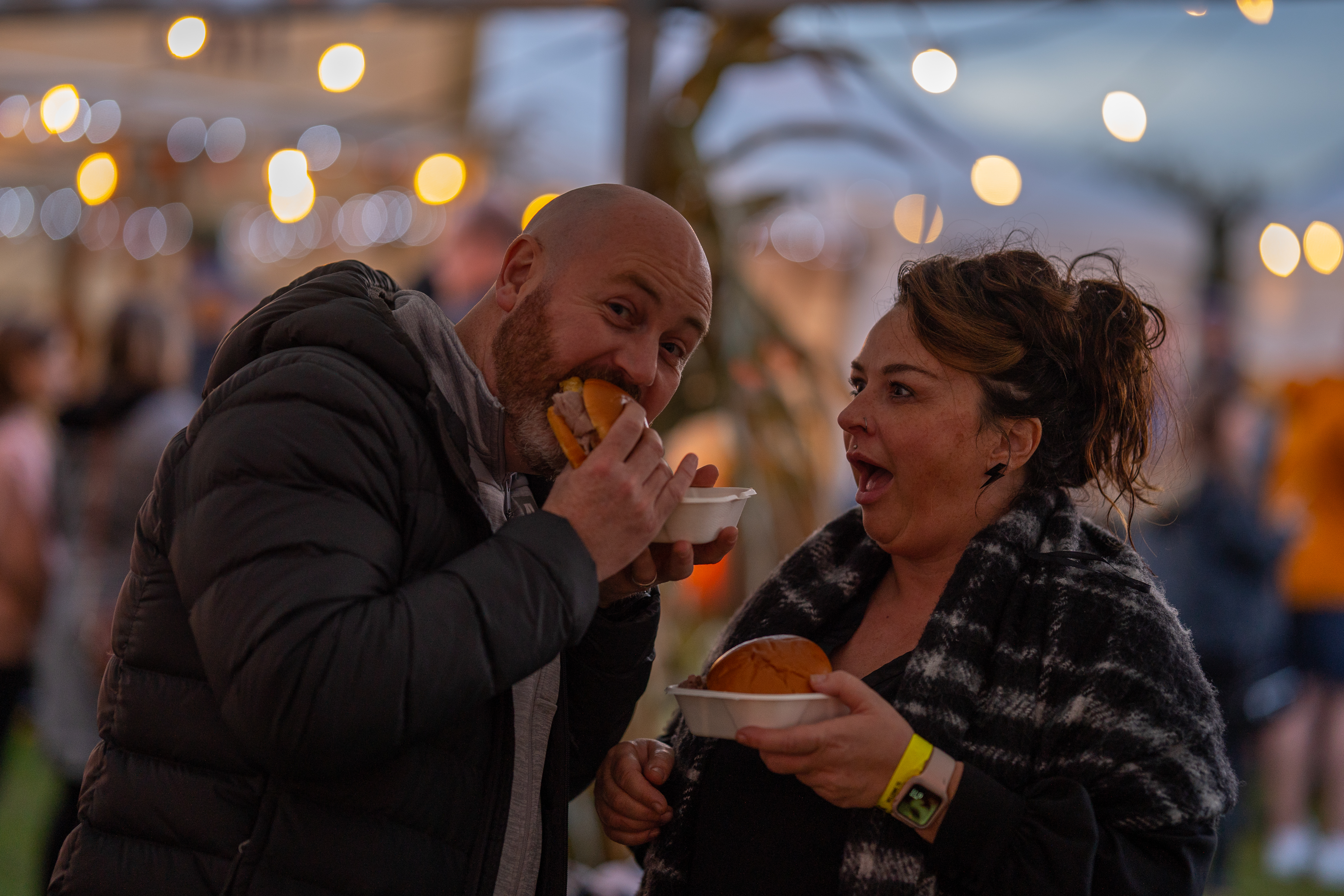 LIVE PERFORMERS
You never know quite who you might meet after dark at William's Den. We've got some interesting characters roaming around the site – will you find a fire-breather? A juggler? A super-tall stilt-walker?
DJ AND DANCE
Do you know your Wednesday Addams from your Thriller? It's time to pull out your best killer dance moves and strut your stuff to tunes from our DJ.
SPOOKY SIDESHOW GAMES
Do you remember how fairgrounds used to be? Think halloween versions of coconut shies, splat the rat, hook a duck and the kind of low tech fun that kids these days will never have seen before.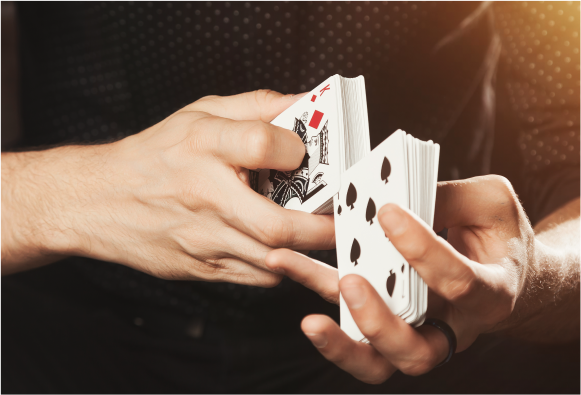 FABULOUS FOOD AND DRINK
You love our pizzas and ice cream. Add to that our delicious hot chicken pots from the Pit Stop, a dedicated hot chocolate station to warm you up and, of course, a licensed bar plus sweet treats.
PICK UP A PUMPKIN
If your Halloween won't be complete without a pumpkin to take home and carve then you can select one from our mini pumpkin patch to purchase before you go. Strap on a headtorch and head out to find the spookiest pumpkins.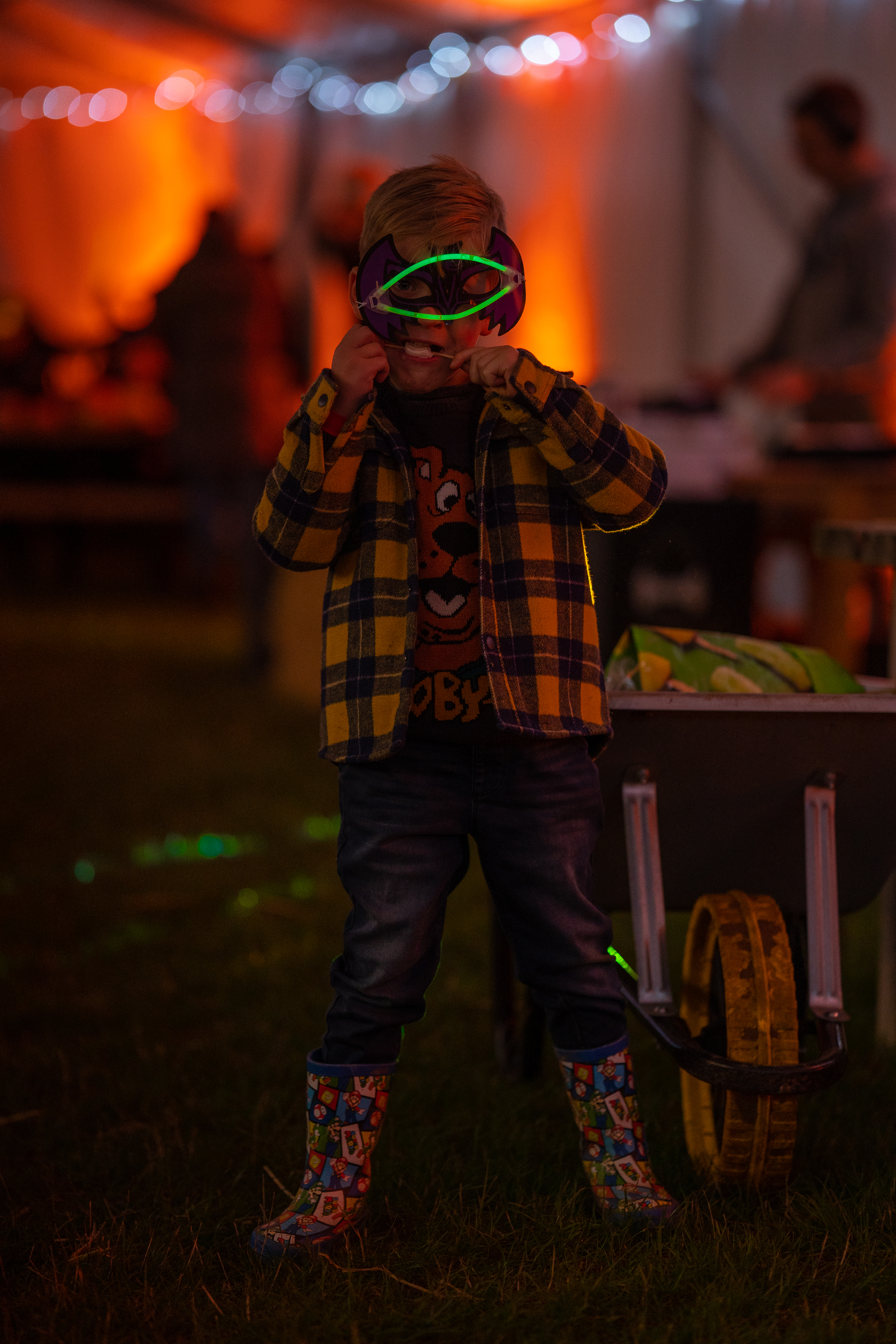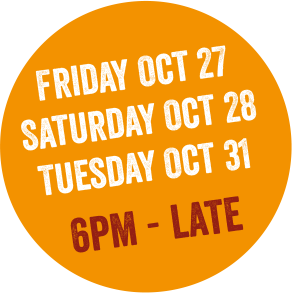 If William's Spooky Adventures sound more like your thing, click here.
Or… get your Halloween Nights tickets by clicking here.